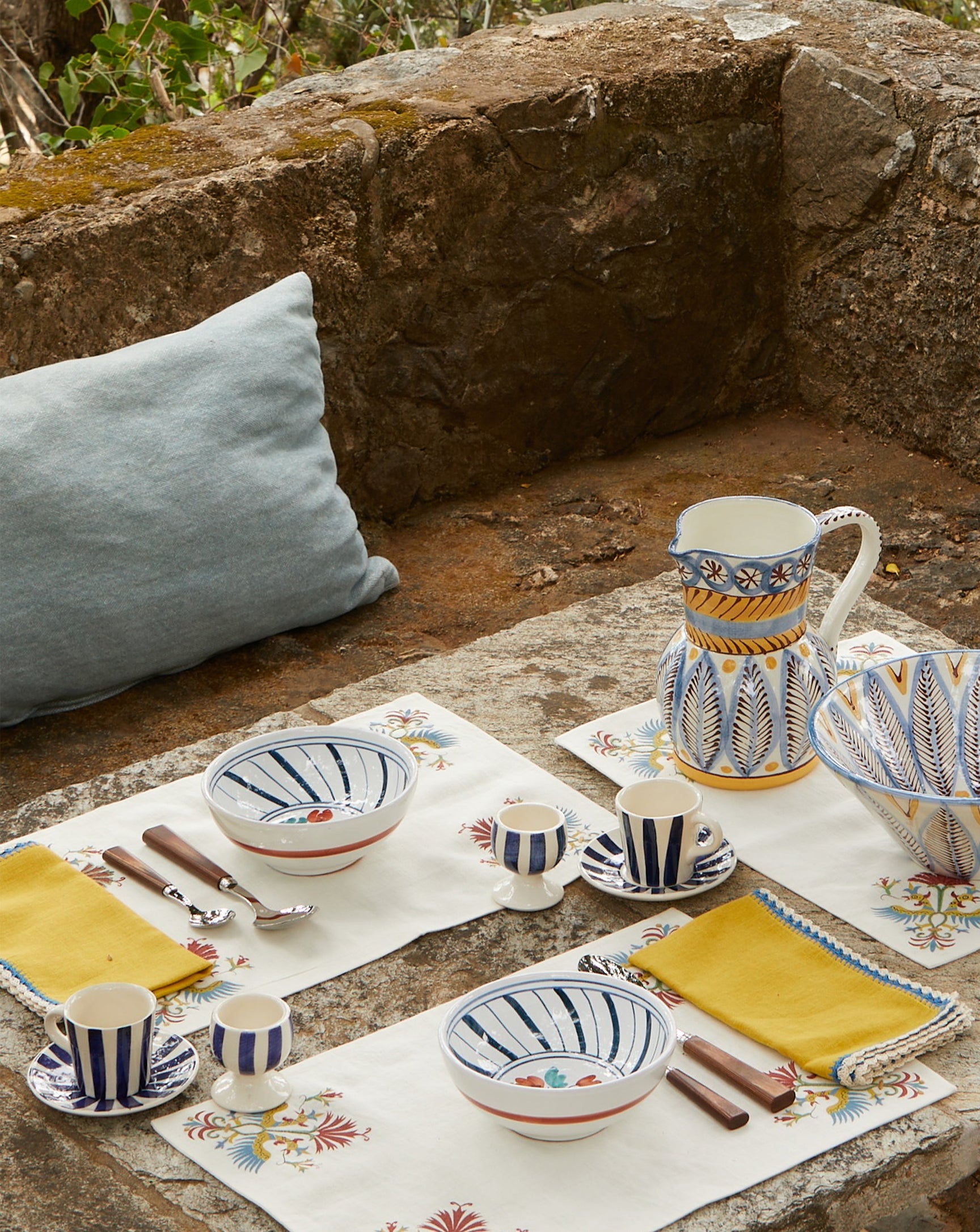 Casa Cabana; the Milan-based and artisan-made homeware arm of Cabana Magazine (a favourite bi-annual publication at Maison Carlyle), launched its highlight anticipated Fall collection this week, in collaboration with one of Athens' greatest treasure troves; The Benaki Museum of Greek Culture -an obligatory stop when in Athens! Founded in 1931 by the eminent Greek art collector; Antonis Benakis, the National Garden facing museum is housed in a neoclassical marble mansion and holds a unique and highly-curated exhibition of Greek material culture, arranged diachronically from prehistory to the 20th century.
Designed by Cabana and crafted by artisans in Greece, Italy and beyond, The Benaki Collection is inspired by traditional Greek textiles, motifs, and pottery found in the museum's permanent collections. The neo-Hellenic inspired suite of tabletop items was photographed by the inimitable Miguel Flores-Vianna, and includes linen napkins hand-woven by Malaika Linens; a women's cooperative of artisans based in Egypt, ceramics crafted on the island of Sifnos, as well as hand-painted dinnerware adorned with Ottoman inspired motifs such as the Lia dinner plate. The entire collection features vibrant patterns of deep blues, auburn colors, and Cycladic embroidery, working beautifully across all seasons!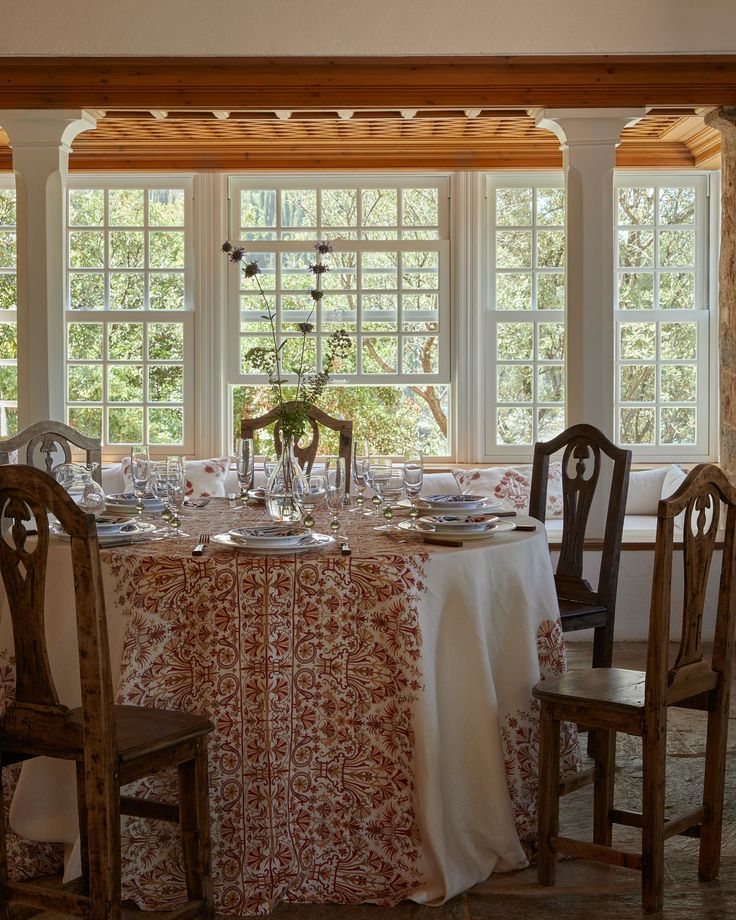 The Benaki Collection marks Cabana's first design partnership directly inspired by a museum or public institution, and undoubtedly serves as Cabana's love letter to Greece. As such, a percentage of sales will go directly to the Benaki Museum, supporting its ongoing work to preserve and celebrate the arts in Greece. As longtime admirers of The Benaki Museum and Cabana Magazine, we couldn't be more delighted to introduce you to the Benaki Collection, and hope that it inspires and delights! …And what better way to celebrate the arrival of Fall than to treat yourself to a beautiful item from the collection?
shop the benaki collection