Known for his elegant interiors that combine traditional and modern elements, Alex Papachristidis is one of today's eminent interior decorators that truly needs no introduction.
Born and raised in New York City, Alex traveled widely in his youth, helping to cultivate his curatorial eye for interior decoration. Since establishing his firm in 1987, Alex's work has been described as "thoughtful, personal, sophisticated and eclectic", and has been featured in the pages of Architectural Digest, Elle Décor, House Beautiful, House & Garden, The New York Times, and numerous other publications. Papachristidis has authored two wonderful books; The Age of Elegance: Interiors by Alex Papachristidis (2012), and The Elegant Life: Rooms That Welcome and Inspire (2022), and for several years, has been named to Elle Décor's "A-list of Interior Designers" and Architectural Digest's "AD100 List". His love of entertaining and passion for 'l'art de la table', also led him to create one of our favorite tabletop destinations; Everyday Elegance, alongside his friend Lisa McCarthy.
We could't be more delighted to sit down with Alex and his partner; Scott Nelson, founder of Scotsyle™️ (where classical handbag design meets beautiful craftsmanship), to talk about what Living Beautifully means to them, where they turn to for inspiration, and more.
Where did you grow up and how has your past shaped your design aesthetic?
A: I was born and raised in New York City, and travelled the world with my family during my youth. I remember visiting Paris at five years old and being awed by its beauty. Whether visiting The Costume Institute at the Metropolitan Museum of Art with my mother or the Tutankhamen exhibit when it came to New York, the museums of the city were my playground.  My mother took me shopping as a child to Martha's on Park Ave. and to the Parke-Bernet auction house across the street that later became Sotheby's. I was constantly exposed and stimulated by beauty and aesthetics. 
S: Growing up in Minnesota was wonderful but a different kind of life. It was much more about outdoors, sports and fun. Once I moved to New York in 1989 I learned about style, fashion, the glamorous city, which helped to shape my sensibility and influenced my taste and handbag designs. 
How would you describe your style?
 A: My personal taste is quiet (euro-preppy) because my personality is strong and my decorating taste is lavish…classic with a modern edge. 
S: Old-world elegance.  
Who are some of your style icons?
 A: Charles de Beistegui, Mona von Bismarck, Marie-Hélène de Rothschild, Henri Samuel.
S: Cary Grant, Tom Ford, Gary Cooper, Gianni Agnelli .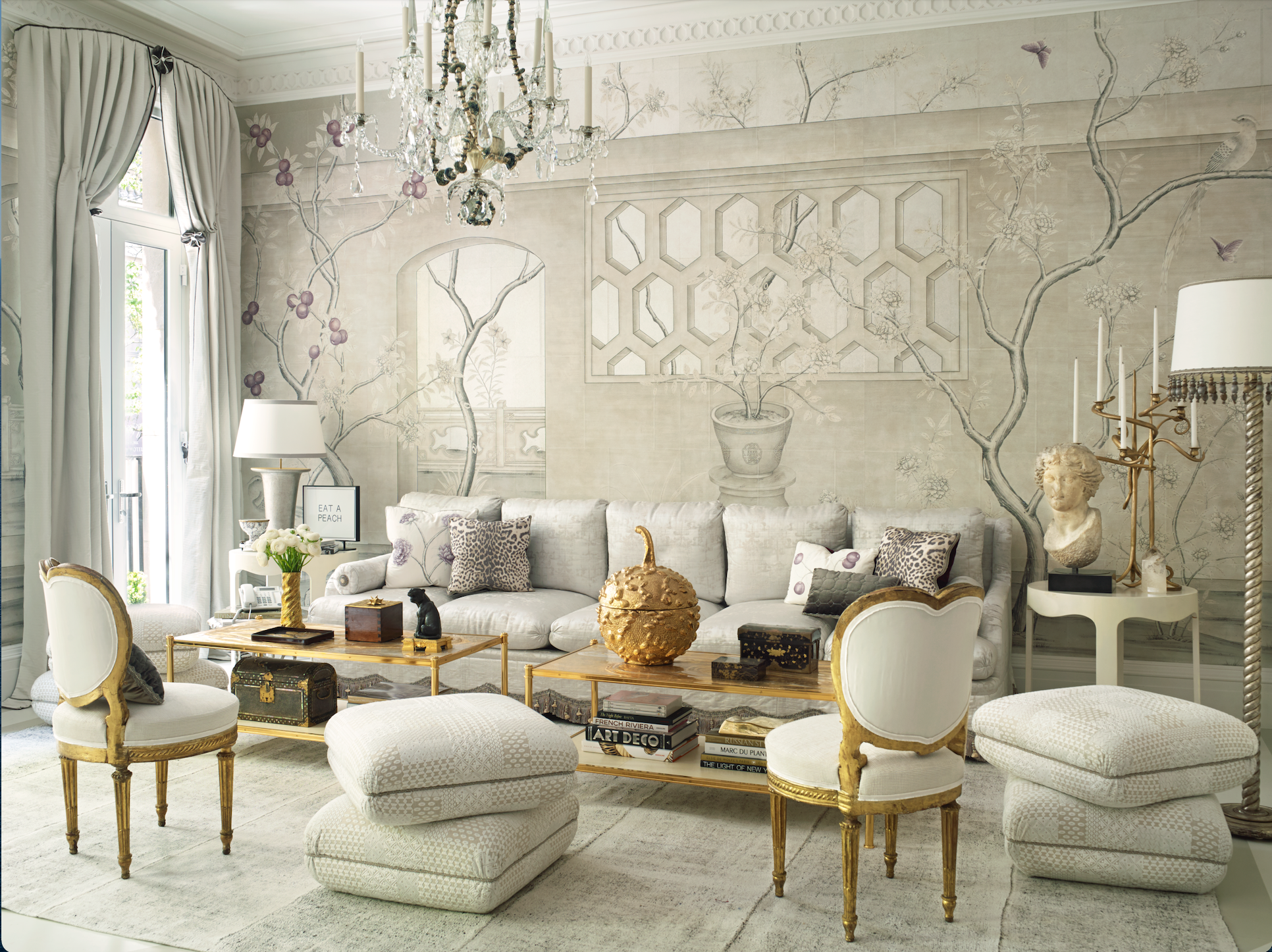 How did you start your company and what do you love most about what you do?
 A: My best friend and client, Laura Broumand, recommended that I be a decorator (an idea that never crossed my mind). It was like a lightening bolt struck the moment she said it, and I never looked back ever since. I subsequently rushed off to Parsons and have enjoyed creating beautiful interiors for clients for the past 37 years.
S: I used to wear this wonderful elephant hair bracelet from a shop in Paris. When I discovered that the store had gone out of business, I began making my own bracelets, donating a portion of the sales towards elephant conservation. Then, I started making the bracelets in alligator and thought; "why not start making beautiful handbags?". So, I began designing handbags for my girlfriends and named them after each friend. The handbags did so well that it became my main business. I always love to go out for dinner with girlfriends and see how they wear my bags. 
What would be your dream project?
 A: Redoing an amazing 18th Century French château.
Where do you turn to for inspiration when you begin a new project or collection?
A: I'm often inspired by history, as well as my clients, their taste and how they want to live.
S: My girlfriends and their timeless classic bags, which I reinterpret in my own way.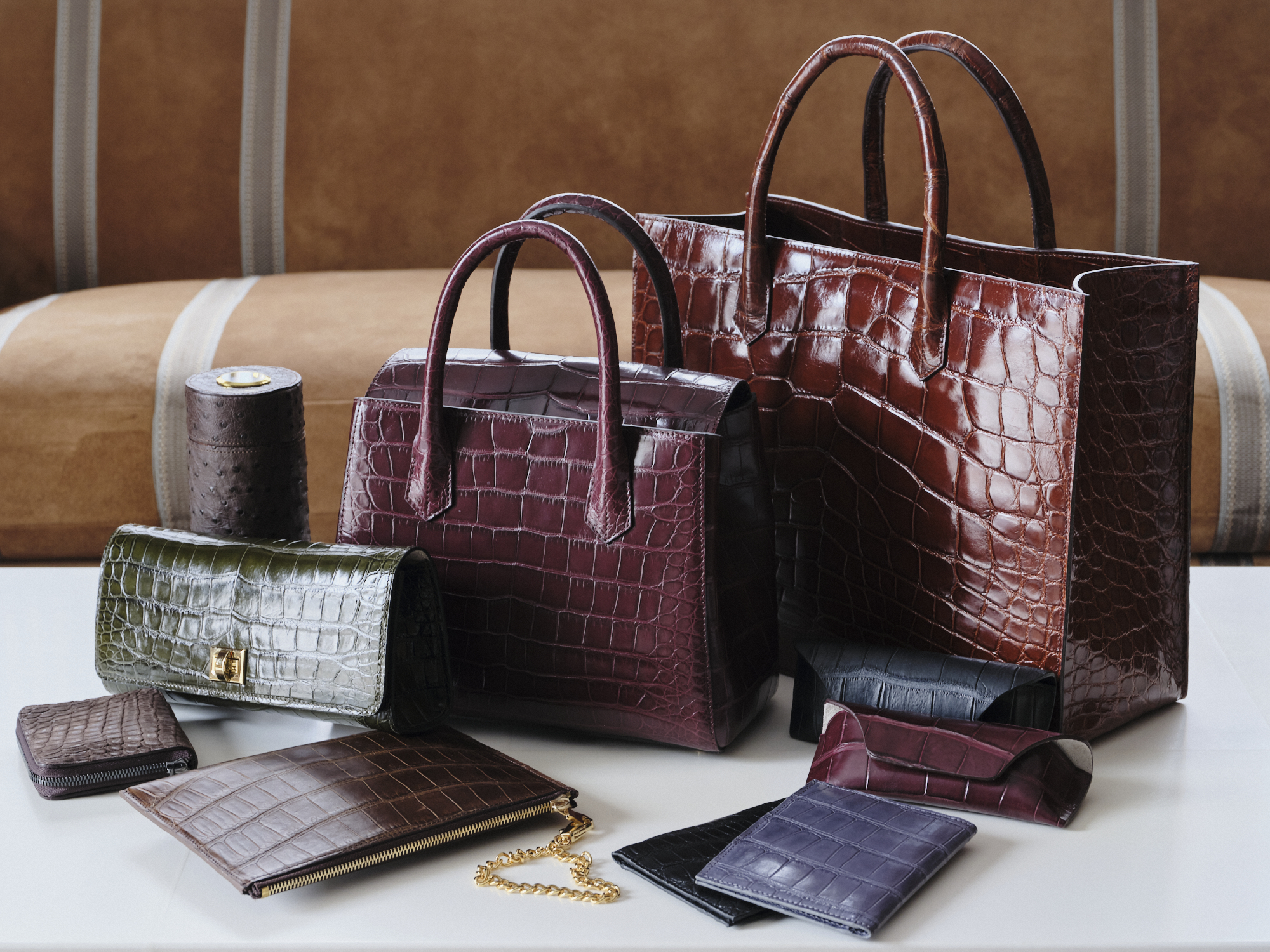 Which decorators from the past do you most often turn to for inspiration?
A: Renzo Mongiardino, Jean-Charles Moreux, Georges Geoffroy, Jean Michel Frank, Elsie de Wolfe.
If you could hire any designer from the past to decorate your home, who would it be?
What are some of your indispensable items when entertaining and how do you ensure a memorable dinner party?
A: Always have a variety of choices on hand in terms of drinks, a beautiful tablescape that creates conversation, and the right lighting.
S: A delicious tequila cocktail and yummy food…and above all else, not to take entertaining too seriously, and to always be upbeat and in a good mood. No matter what goes wrong make light of it!
If you could invite any three individuals from the past for dinner who would they be?
A: Charles de Beistegui, Alexis de Redé and Marie-Hélène de Rothschild.
S: Salvador Dali, Alfred Hitchcock and Eva Gabor.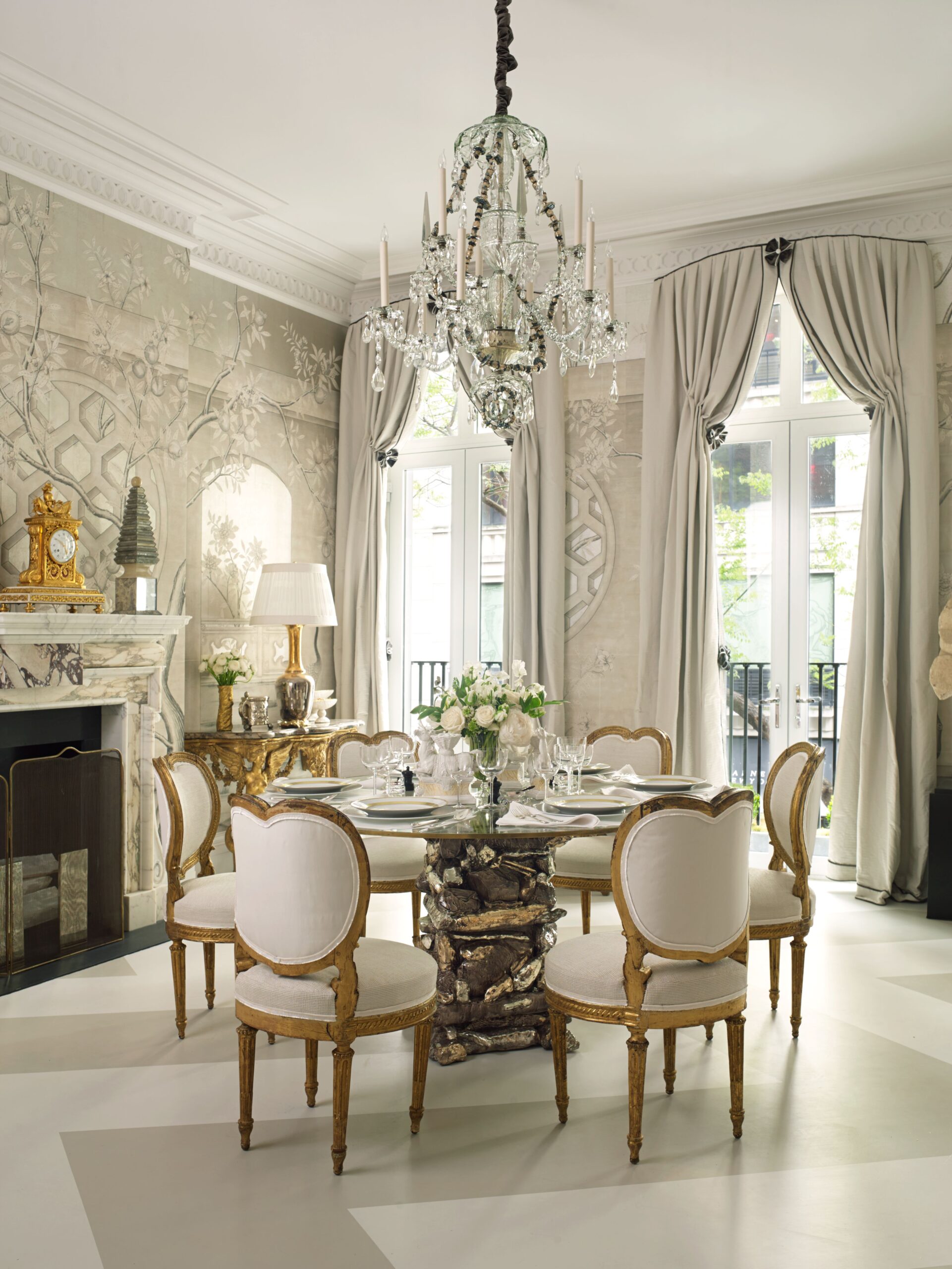 What does living beautifully mean to you?
A: Surrounding yourself with beauty…everything you touch or use on a daily basis should be beautiful.
S: A comfortable, warm and inviting home.
How do you make every day feel special in your home?
A & S: Fresh flowers, plants, scented candles, and spending time with our dog, Cooper.
What is your typical morning routine?
A: Wake up, take our dog Cooper out for a walk, have my coffee and post on Instagram.
S: Coffee, Instagram and watching the news.
How do you like to unwind after a busy day?
A: Playing Rummikub and our favorite card game; Biriba, with my sister and niece.
S: Watching a great show on Netflix or Hulu.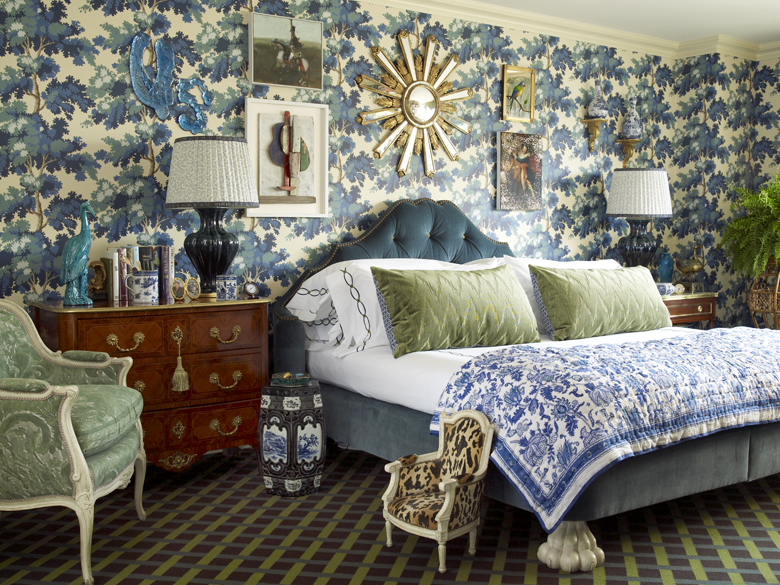 WHat do you love most about living in New York City?
A: The energy, the museums, walking through Central Park, and Bergdorf Goodman.
S: The variety of choices, and access to everything at all time.
While traveling, are there any objects you enjoy collecting?
A: Miniature blue and white porcelain from Portobello Road. 
S: Shopping at the Marche aux Puces in Paris and finding just the right piece of furniture for one of our homes.
What is at the top of your bucket list?
A: Visiting the palaces of St. Petersburg.
S: Seeing the cherry blossoms in Japan.
What are some of the greatest lessons you learned from your parents?
A: Offer your best to others. 
S: Handsome is as handsome does.
Alex and Scott's Favorites
Favorite Travel Destination?
Favorite historic house museum?
Favorite interior of all time?
Favorite piece of furniture in your home?
A: An 18th Century porphyry French side table by Ferdinand Bury from Christie's. 
S: Our Windsor side table by Jansen that we found at the Marché aux Puces in Paris.
Favorite design book(s) you most often turn to for inspiration?
Favorite movie(s) every design lover should watch at least once?
A: The Leopard by Visconti. 
S: Auntie Mame with Roselyn Russell.
Favorite shops in New York City?
A: Manhattan Art & Antique Center, and the D&D building.
S: Bergdorf Goodman, and Tom Ford.
Favorite restaurant in New York City?
Favorite family tradition?
A: Playing cards and Christmas in the Hamptons.
S: My mother visiting for Thanksgiving in New York.
Favorite piece of advice from your mother?
A: Always put your best foot forward. 
S: Get over it.