Becky Nielsen Interiors is a full service interior design firm with offices in Nashville, Tennessee and Los Angeles, California. Prior to launching her eponymous firm, Becky Nielsen worked in New York City as a designer until moving to Los Angeles, where she held a senior position at Mark D. Sikes Interiors for several years. Having been raised in the South, and spending much of her adult life in New York and California, Becky gravitates toward creating spaces that feel detailed and approachable -big in design, but wrapped in warmth, as illustrated by her magnificent rooms in the 2019 Southern Living Showcase Home in Nashville. Texture, pattern, cherished inherited finds, and wonderful touches of "Becky Blue"are all hallmarks of her classically-informed aesthetic where no two projects are alike.
In addition to her design work, Becky helms one of our most favorite Instagram accounts where she shares inspiring monthly musings in her beautifully curated Letter from Becky (a favorite monthly read at Maison Carlyle), and hosts fellow creatives in her fabulous bi-monthly series; Becky's Friday Five! We couldn't be more excited to sit down with Becky to talk about what living beautifully means to her, where she turns to for inspiration, and more! 
Where did you grow up and how has your past shaped your design aesthetic?
I spent my childhood growing up between North Carolina and Switzerland, and then spent the first half of my adult life between New York and LA. I now live in Nashville with my husband and one-year-old baby boy. Spending so much time traveling and seeing how other people in the world live has been profoundly influential on my design aesthetic. It has allowed me to see how different aspects like weather, culture, lifestyle, and architecture affect how people live, and therefore the designs they seek.
How would you describe your style?
Young, traditional, classic, fresh. I used to say that I combine east coast and west coast, but I've evolved. Now, people come to me for taking old traditional aesthetic and making it fresh.
Who are some of your style icons?
For fashion: 1990s Christy Turlington meets 1950s Jackie Kennedy.
For design: Bunny Mellon and Mario Buatta.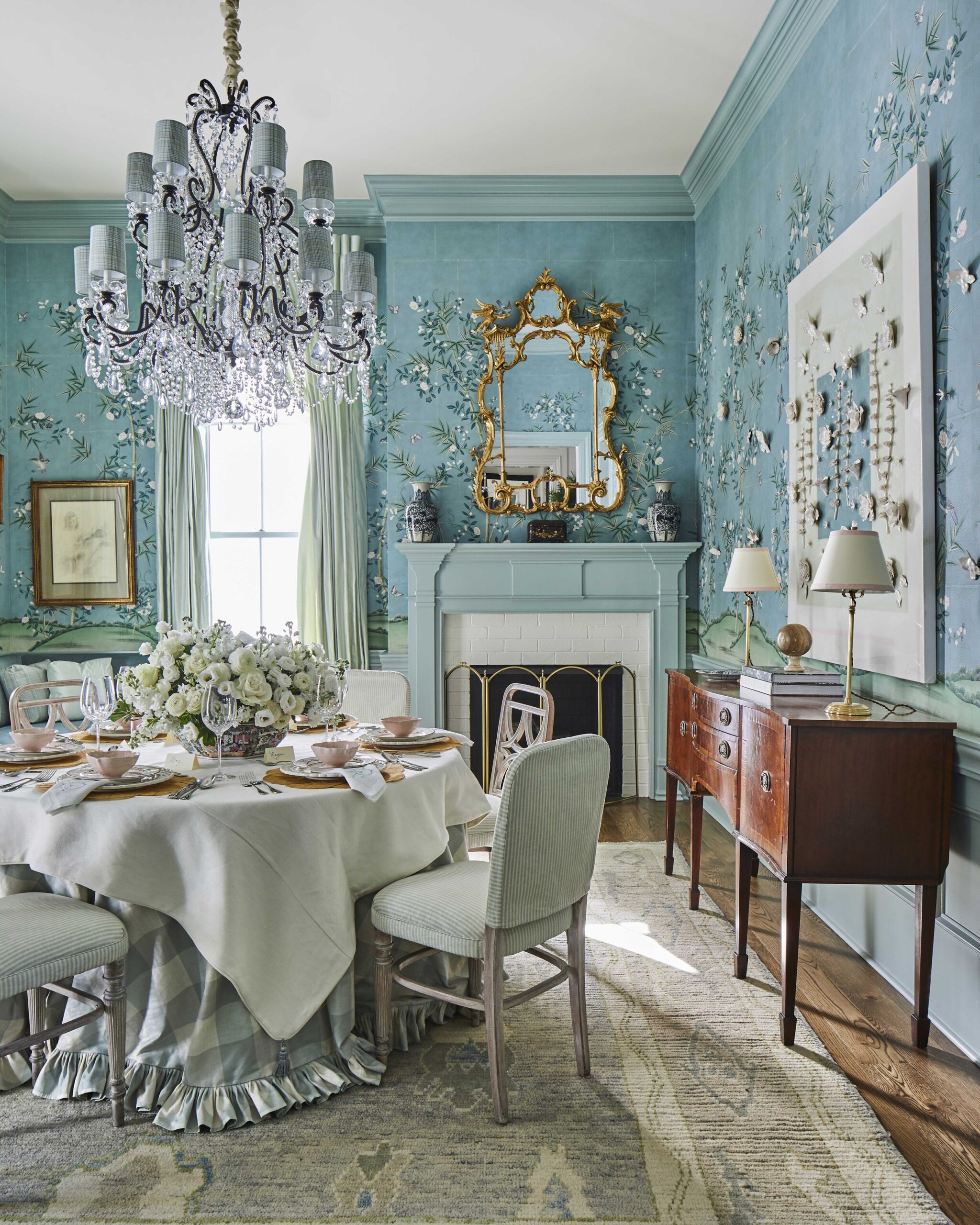 How did you start your company and what do you love most about what you do?
After college I moved to NYC and worked for a firm there, then eventually moved to Los Angeles where I worked under Mark D. Sikes. He was the most influential in teaching me about running a business, how to market yourself, client interfacing and obviously beautiful interiors. About four years ago, I started my own firm!
I have always loved interiors from a young age growing up in North Carolina and overseas in Switzerland. I love seeing how people live, how they make their own house feel like a home and how different areas of the world decorate based on their surroundings. I also am obsessed with textiles.
Where do you turn to for inspiration when you begin a new project?
Instagram, coffee table books, nature, and travel.
What would your dream project be?
Any project that involves a historical restoration (with an unlimited budget, of course!) in a great location like New England or the Southeast where architectural and design history run deep.
Which decorators from the past do you most often turn to for inspiration?
Mario Buatta, Billy Baldwin, Mark Hampton and Sister Parish, just to name a few.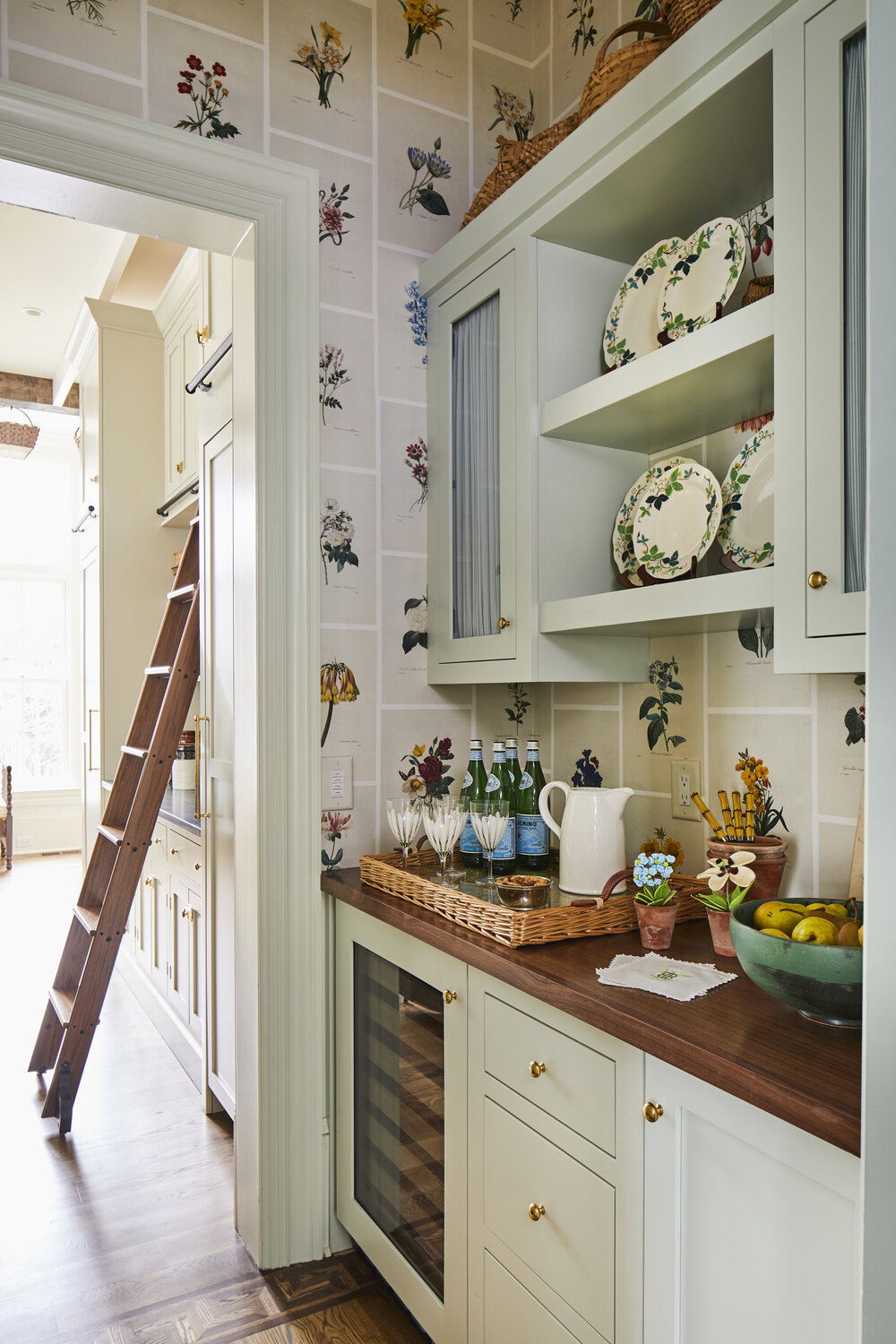 If you could hire any decorator and/or architect from the past to design your home, who would it/they be?
Probably Mario Buatta –he was just such an iconic trailblazer of traditional design and really understood layering, pattern, and texture. He wasn't afraid to be bold and create memorable spaces.
What are some of your indispensable items when entertaining and how do you ensure a memorable dinner party?
Good wine and one signature cocktail (skinny marg!), a good playlist, and place cards.
What does living beautifully mean to you?
Surrounding myself with beauty in every form of the world: beautiful friendships, beautiful spaces, beautiful food and travel, and finding beautiful purpose. It's not just about physically beautiful things, but also really creating my own beauty. It has to be a feeling. You can create a beautiful home for someone, but if the way they act and treat people is ugly, where is the beauty in that? Beauty is achieved from a 360-degree perspective.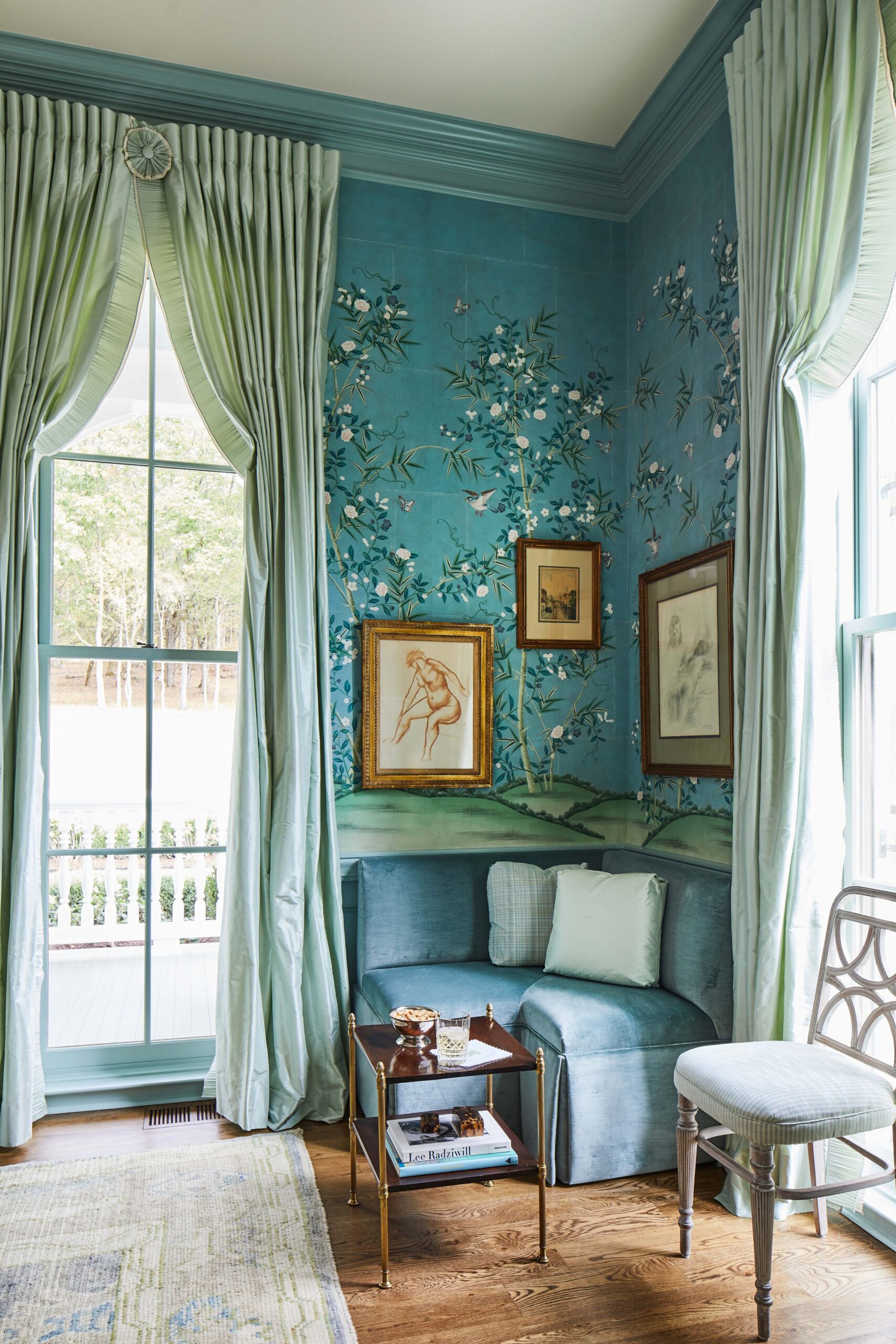 How do you make every day feel special in your home?
I like adding touches of magic here and there…fresh flowers, setting a nice table for dinner. I also find that the days are most special when I am really present with what I'm doing that moment, whether that's interfacing with a client or spending quality time playing on the floor with my baby.
What is your typical morning routine?
I'm very regimented in the mornings! After having baby Win, I had to be! I set my alarm for 6:30AM and wake up, do a Calm app medition with my red LED face mask. Then Win usually wakes up around 6:45AM or 7:00AM and one of us will go get him while the other preps coffee. I have warm water with lemon, grab a green juice and put on workout clothes and will do a quick Melissa Wood Health Pilates workout while Win plays in his room. Then we all start the day- breakfast for the baby, a smoothie for me. I shower and head to work or a client's job site at 8:30AM when the nanny gets to the house.
How do you like to unwind after a busy day?
After Win goes to bed around 7:00PM, I love spending time with my husband in our living room and a glass of wine. We chat about our days and fill each other in. Then I love watching my Bravo shows. It's my relaxing guilty pleasure.
What do you love most about living in Nashville?
Moving to Nashville from Los Angeles has made me really appreciate having wider, more open spaces. I love being surrounded by green and nature instead of concrete and freeways. I also love how welcoming the community is and how easy it is to get around to visit with friends. My southern roots feel happy here!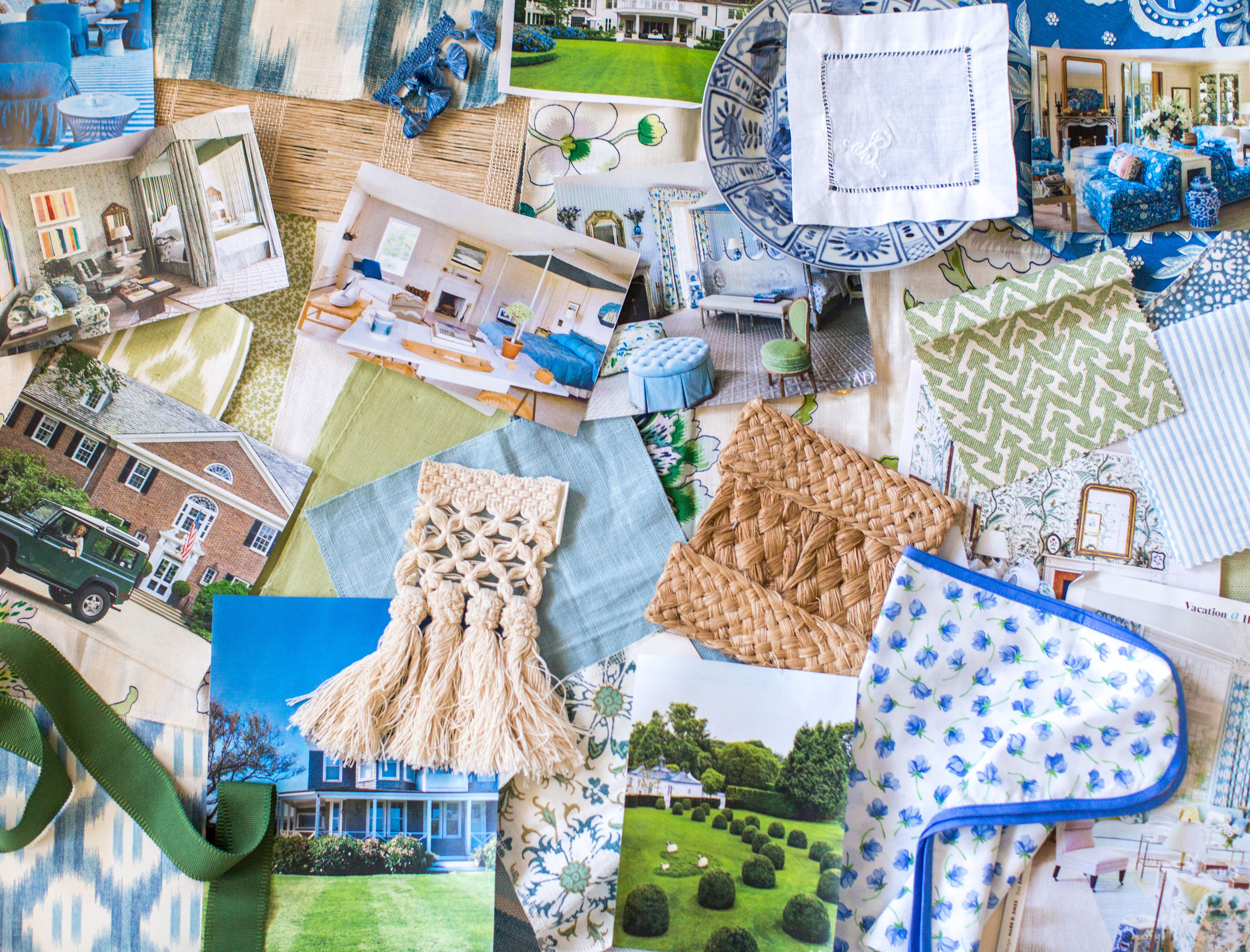 While traveling, are there any objects you enjoy collecting?
My eyes are always peeled for antique wooden boxes, blue and white ceramics, and grotto shell pieces.
What is at the top of your bucket list?
Personally; hiking in Patagonia. Professionally; I'd love to be given carte blanche on an old Charleston home.
What are some of the greatest lessons you learned from your parents?
Everything happens when it's supposed to.
What can we expect to see from BECKY NIELSEN Interiors in the near future?
Right now, I'm really excited about installing my huge Los Feliz, Los Angeles project. It's been a big one for my firm, and we thankfully have the opportunity to do some dream design details in that home. I'm also shifting so much of my focus on older homes here in Nashville. It's been fun putting down new roots professionally and personally. And I love being able to do in-person client meetings and site visits without having to hop on a plane.
Favorite Travel Destination?
Nantucket, Palm Beach, and Italy.
Favorite historic house museum?
Favorite interior of all time?
Lee Radziwill's 72nd Street Manhattan apartment.
Maybe the gilded age? Everything was so grand in a way it never will be again.
Favorite wallpaper pattern?
Favorite piece of furniture in your home?
My upholstered sleigh bed, and my grandmother's old writing desk.
Favorite design book(s) you most often turn to for inspiration?
Favorite movie(s) every design lover should watch at least once?
Anything Nancy Meyers! Like so many people, I love It's Complicated.