For our final Living Beautifully interview of the year, we chatted with the lovely Rebecca Udall, founder of her eponymous homeware brand specializing in fine European linens and handcrafted tabletop objects. 
Founded in 2018, Rebecca Udall's ethos is to elevate the everyday through quality-driven and timeless designs. Partnering with mostly family-owned heritage manufacturers, Rebecca's focus is on championing provenance and craftsmanship with a timeless and elegant aesthetic. She believes that "buying less, better, and using what you adore everyday", are ingredients for a life well lived. Her creations are true labours of love that evoke a European sensibility, and can be styled with the most whimsical or contemporary table accessories. We particularly adore using her handcrafted rattan chargers and Irish woven ruffled linens to create extra special touches at home. 
We caught up with Rebecca this festive season to find out what Living Beautifully means to her, what she is looking forward to most this Christmas, her favourite gifts to give during the holidays, and more…
Where did you grow up and how has your past shaped your design aesthetic?
I grew up in a suburban area in the south of England. My family are not in the design world or interiors remotely, but I do remember being quite opinionated on décor and my bedroom from a very young age, so I really think it was innate and not hereditary! My grandmother is very creative, and I spent a lot of time running around my grandparent's farm – I was obsessed with horses and the outdoors and think it developed my imagination and creativity. I had part time jobs from the age of 13, and from age 15 worked at an event caterer. It was here that I grew an interest in entertaining, cooking and consequently homewares and interiors. I developed my eye for interiors literally from books, magazines, and Instagram – I just loved it.
How would you describe your style?
Very European with classic and contemporary interests. My home is a mix of antique and modern furniture, and my preferred colour palette is earthy, rich colours – olives, chocolate browns, rusts, and dusky blues. I also love maximalist additions but not too much altogether so bullion trims, wavy scallops, fringing and ruffles. I am drawn to natural materials and items with texture and depth – typically hand made.
Who are some of your style icons?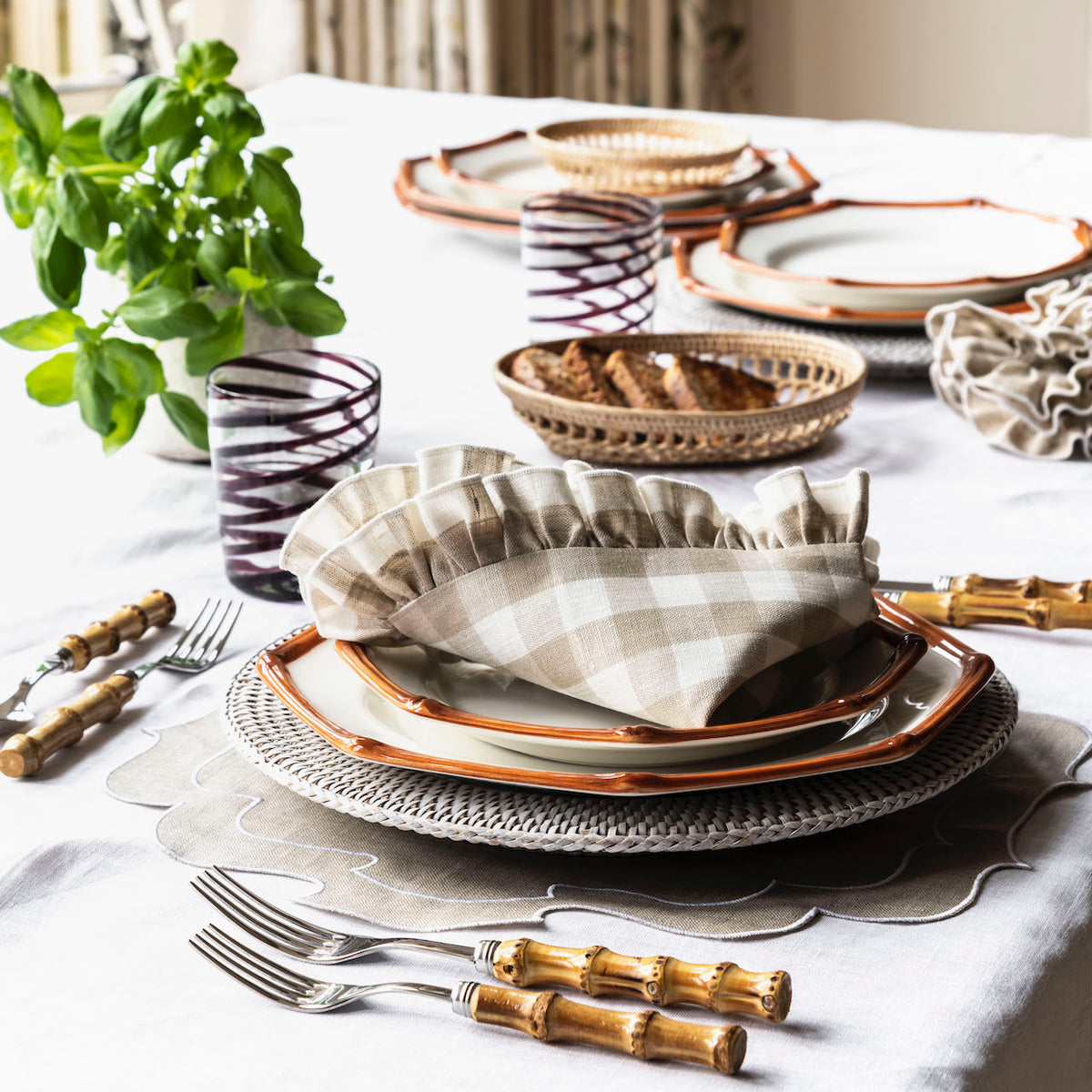 Where do you turn to for inspiration?
Antiques and archives – whether it's furniture, details on ceramics or eighteenth-century embroidery designs that might inspire a new pattern. I also admire a lot of taste makers and am interested in what colours, time periods and textures they pair together.
Your beautifully crafted linens are such a delight and elevate any occasion. What do you love most about what you do?
That is very kind, thank you and genuinely how I hope clients feel with our linens. More than anything I really love the joy people get when using our products. The thought of them still being within a family in 50 years is wonderful. Selfishly, it feeds all my creative juices and
What are some of your indispensable items when entertaining and how do you ensure a memorable dinner party?
I always have a drinks station set up , in our case, a rattan serving tray on the island with popular spirits, an ice bucket, various glasses, and garnishes. My drinks trolley is nearby in case of more creative drinks choices. Easy nibbles or canapes will be on hand. It happens that guests can arrive all at once and it can become quite pressured. With an organized station, I find that having all drinks, required glassware and garnishes on hand makes everything calmer. Guests can also easily garnish their drink as they wish. It's also incredibly welcoming!
What tabletop items do you invest in, and save on?
I invest in linens, always. I might be biased but linen is more sustainable and kinder to the environment as well as releasing stains and lasting far longer than any other textile. The texture, drape and feel of linen is incomparable, too. I also think glassware is somewhere to invest. You can save on vases, flowers (picked from the garden or pots of herbs are stunning!)
If you could invite any three individuals from the past, who would they be and what would you serve for dinner?
Cleopatra, a high society English Lady from the eighteenth century and Nancy Lancaster. I am not sure I would cook…I think drinks and nibbles would be adequate as there would be a lot of chat!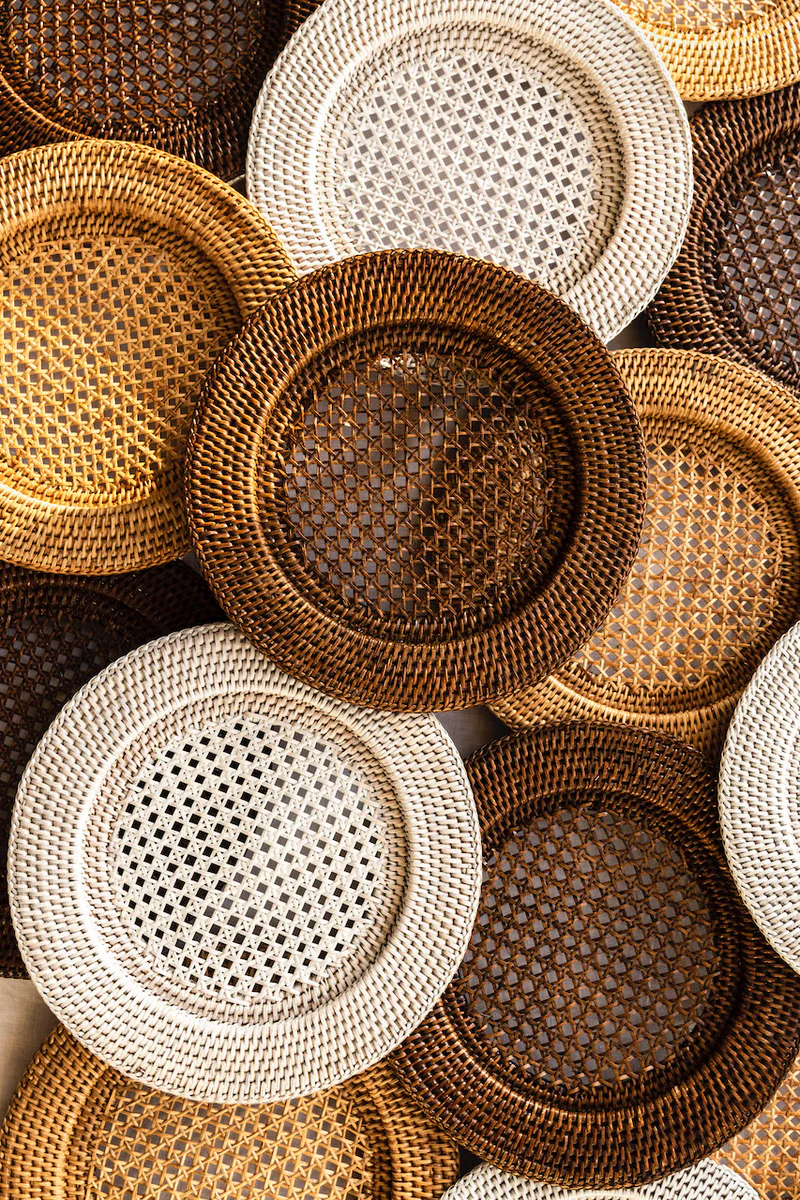 What does living beautifully mean to you?
I am being cliche here (no apologies!) but honestly, elevating the everyday – whatever that is to you. Yes, it's lovely to go on a magnificent holiday or treat yourself to an investment handbag but I am hugely passionate about making the most of everyday moments; meals and dining with family and friends, appreciating the seasons and the flowers growing in your garden. I enjoy getting out of a shower into a super plush towel and likewise getting into my bed at the end of the day and lighting candles at dinner. I try to appreciate all the small moments and luxuries I have in life. It's finding what really makes you happy and enjoying everyday moments, whatever that is to you.
Which decorators from the past do you most often turn to for inspiration?
Bunny Mellon is an absolute style icon.
If you could hire any designer from the past to decorate your home, who would it be?
Bunny Mellon is an obvious choice, as her style is so incredibly timeless, chic, and unique.
How do you make every day feel special in your home?
I light candles at dinner, always have a plush hand towel in bathrooms with lovely soap, enjoy dinner with my partner with napkins and so forth…making the regular moments you experience at home special. I don't have lots of time on my hands, but these are all really accessible and easy ways to elevate moments at home.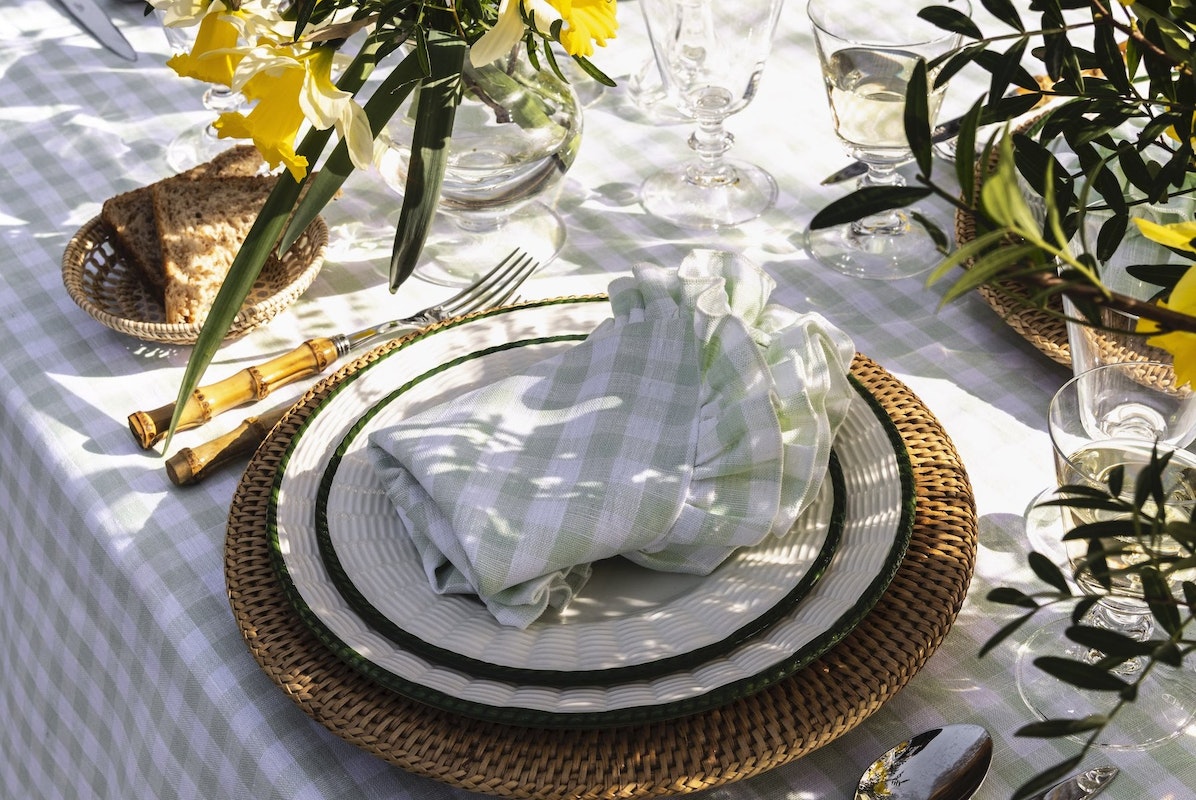 What is your typical morning routine?
The first thing I do, as a millennial, is check my phone! Instagram, Shopify (my website system) and a quick scan of the news. I shower, get dressed and do my make up – I always need to be dressed and face on before going downstairs where I say good morning to my dogs and have breakfast. My boyfriend will have walked the dogs before me (he is an early riser working on a building site), so I have breakfast before heading to the office. I steer clear of emails until I am at work, typically 8am. After checking emails, I make a plan for my day and set out my 'must-dos'.
How do you like to unwind after a busy day?
I find cooking relaxing and takes my mind off work. I am not good at sitting and doing nothing, I watch next to no TV much to my friends' horror. Otherwise, I will spend time on Instagram, reading magazines or newspapers…I find this most inspiring and relaxing for me. I enjoy taking a bath and watching interior based videos. I am keen to get back in to horse riding one day when I have more time!
What are some of the greatest lessons you learned from your parents?
To work hard, take risks but to also remember what is truly important in life.
Favorite Travel Destination?
There's something special about Paris, isn't there?
Favorite historic house museum?
Castle Howard is local to me near York, England and is phenomenal. It looks particularly magnificent leading up to Christmas.
Favorite books you turn to for inspiration?
I prefer magazines to inspire me typically. Veranda, House & Garden, Milleu and Homes and Gardens are my favorites.
Favorite interior of all time?
I really couldn't say. I am forever falling in love with a new design.
Gien. It's not the most exciting but I love a scalloped border with colored
hand painting rim.
Favorite Christmas tradition?
Stockings, winter walks and going to see Nutcracker ballet.
Favorite gifts to give during the holidays?
I love to give gifts that I feel someone wouldn't buy themselves, but that I know they need or are an improvement of something they have already. I gifted my in-laws a glass teapot with an easy to remove and clean leaf strainer which they use it multiple times a day. Showing care and thought in your gift, however so, makes for a really lovely gift.
A simple gin and tonic elevated with a cinnamon and ginger spiced sugar syrup.
Favorite piece of advice from your mother?
My Mother is actually not one to tell me what to do or give advice too strongly, but because of that, I have really learnt by my own mistakes and built resilience. It has allowed me to grow into whatever I truly wanted to do; I have no judgement in that regard.