There are few people who encapsulate the word 'style' as beautifully as Caitlin Geier Fisher. The incredibly chic mother-of-three is well known for her refined aesthetic, affinity for all things classic, and wonderfully curated feed, featuring her adorable little ones and our favourite "Lately Inspired By" series.
In 2009, Caitlin began editing her lifestyle blog, A Daily Cup of Couture, which served as a passion project and ever-evolving inspiration board for over a decade. Prior to making the decision to stay home with her children, Caitlin had a career in merchandising for brands such as Gap, Janie & Jack, and finally for the women's ready-to-wear brand, Katie Ermilio. Today, Caitlin runs her eponymous website ,where she shares a wonderfully curated assortment of finds around fashion, beauty, and home, with the hopes to inspire and delight!
We couldn't be more delighted to sit down with one of our favourite tastemakers, and talk about what Living Beautifully means to her, where she most often turns to for inspiration, and more…
Where did you grow up and how has your past shaped your design aesthetic?
I grew up in Rancho Santa Fe, California, which was an absolutely idyllic place to grow up. There is so much natural beauty there and such an effortless elegance that I think has truly influenced my aesthetic. My parents have great taste and growing up in the beautiful and loving homes they created has stayed with me. 
How would you describe your style?
Classic and refined yet decidedly feminine.
Where do you turn to for inspiration?
Travel is always an incredible source of inspiration to me. I truly find it the ultimate luxury. But, when you can't be off somewhere far away, Instagram can easily transport you! It is amazing how it has been able to connect so many in the design and fashion world.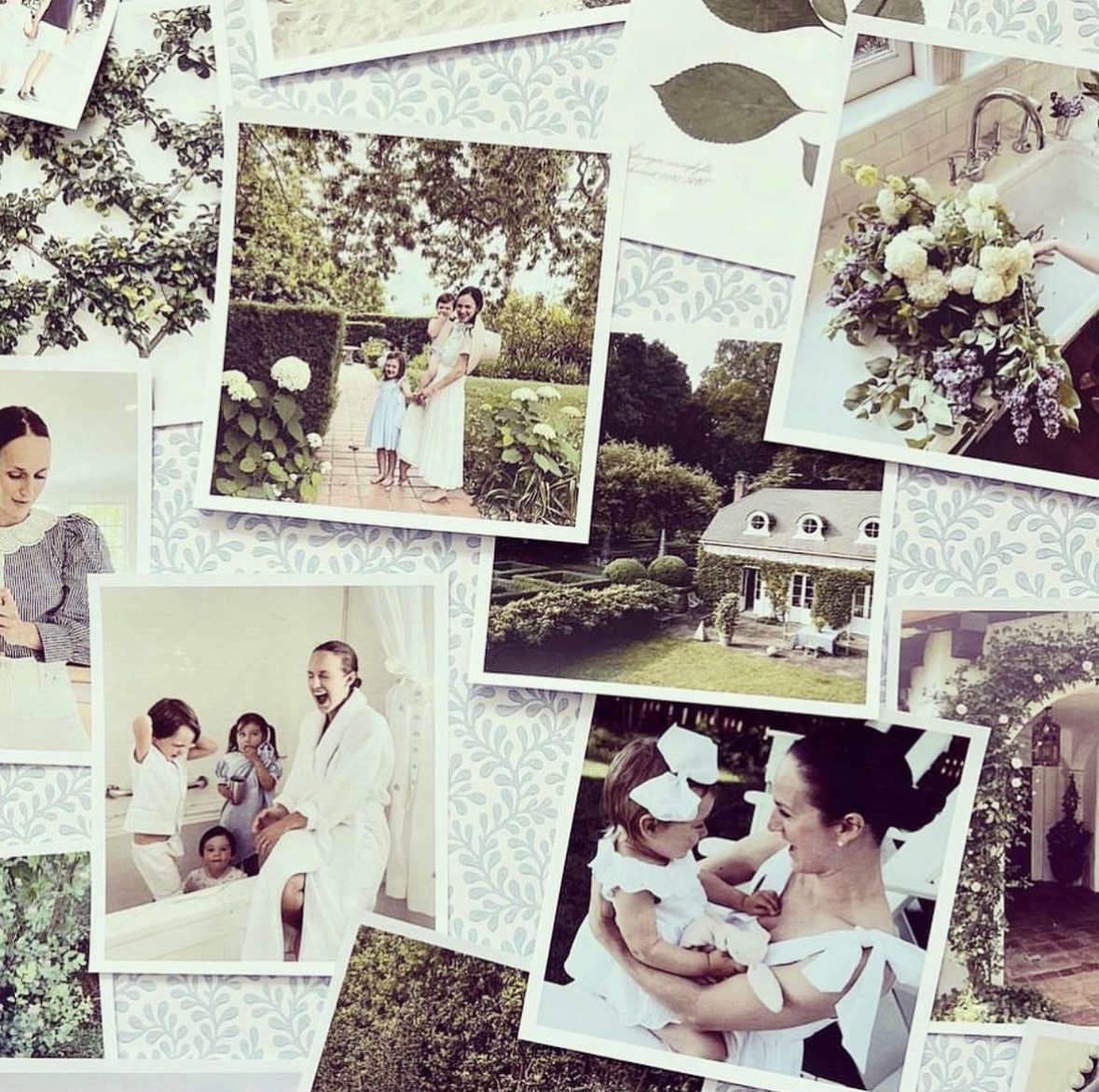 Who are some of your style icons?
What are some of your wardrobe staples?
Chanel ballet flats, crisp button down shirts, and wicker or straw bags. 
What are some of your indispensable items when entertaining and how do you ensure a memorable dinner party?
Fresh flowers, a great playlist, and my signature espresso martini! Lovely guests (and the martinis) usually make for a memorable evening.
What tabletop items do you invest in, and save on?
I find such beauty in the high-low-mix. I always invest in fresh flowers and luxurious linens because they make such an impact, and love to save on fun trinkets to decorate the table.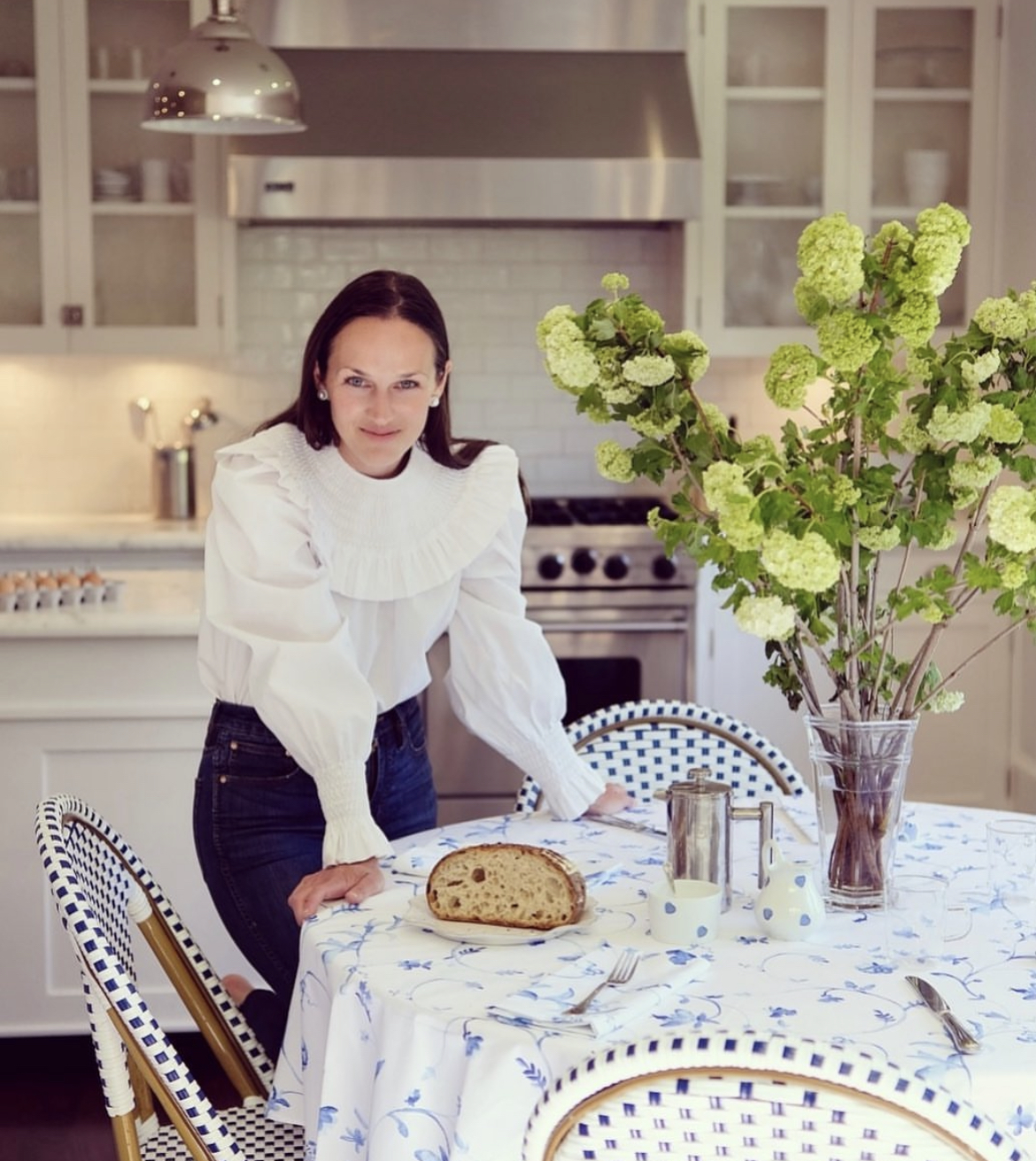 If you could invite any three individuals from the past for dinner, who would they be?
Jackie Kennedy, Grace Kelly, and Queen Elizabeth – all women with grace, dignity, and STYLE. 
What do you love most about living in California?
The amount of time you can spend outdoors year round as well as the incredibly beautiful landscapes and inspiration …there is no where quite like the beach.  
What does living beautifully mean to you?
Finding joy and beauty in the little things in life. 
How do you make every day feel special in your home?
Fresh flowers, and I almost always have my Nancy Meyers playlist playing throughout the house, which makes me feel like I am living in one of her movies…The dream!
What is your typical morning routine?
My mornings ALWAYS start with my children coming in bed to snuggle with me. It is most certainly my favorite part of the day. While I would love to be up before them and get the day started in a productive way, I would not sacrifice anything for this time with them in bed as I know it is fleeting. Then, we all go downstairs into the kitchen where I make my latte, breakfasts and lunches, and get the children ready for school. We walk to school with our dog, Lolly, and as soon as I get home from dropping my older two children off, I can take a deep breath. 
How do you like to unwind after a busy day?
A long shower and early night in my pyjamas in bed, reading a stack of magazines or whatever book I am reading at the moment. 
If you could hire any designer from the past to decorate your home, who would it be?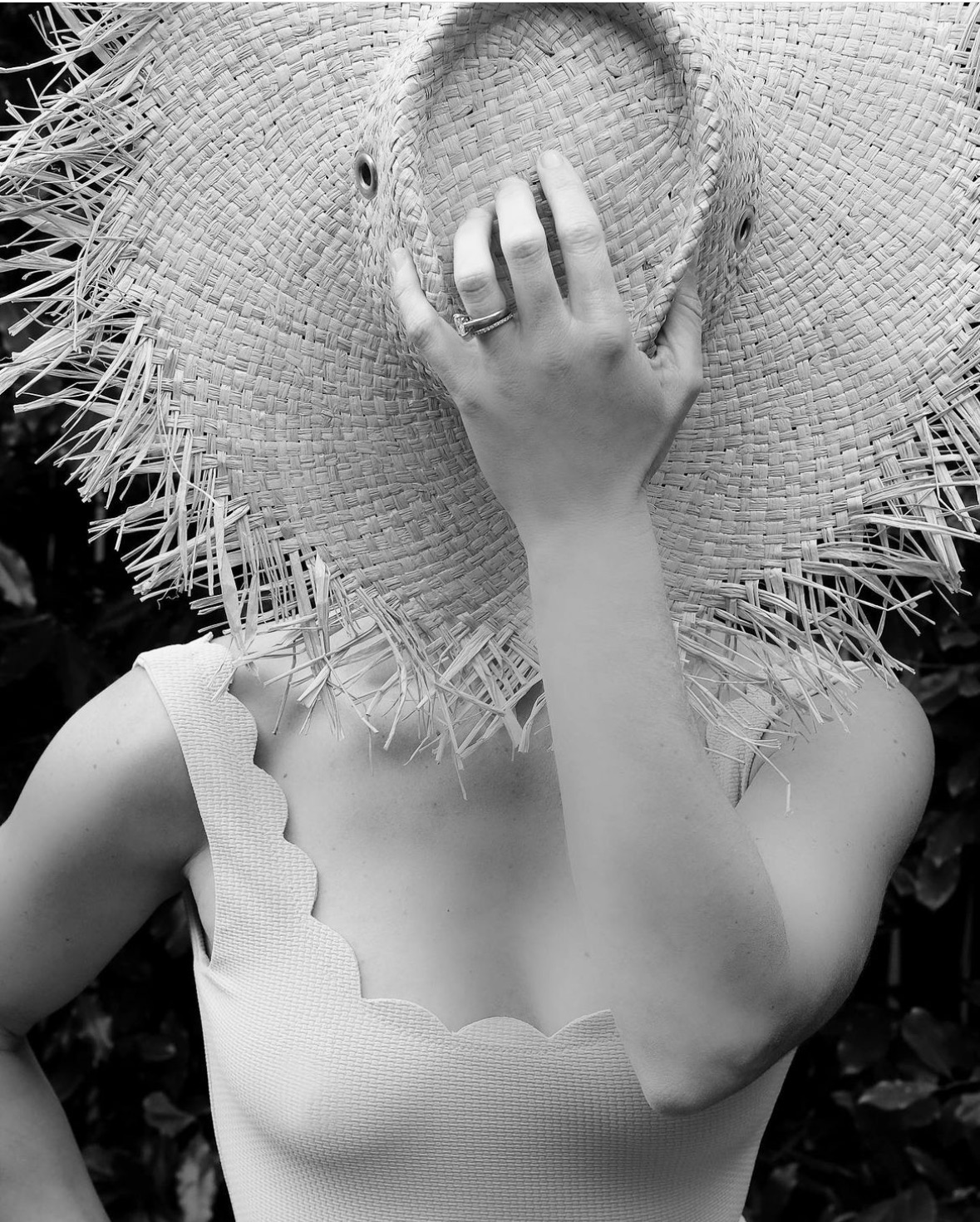 While traveling, are there any objects you enjoy collecting?
My daughter Grace and I love to collect seashells from all the beaches we visit. We have quite a collection of Sand Dollars, which we both find absolutely magical. 
What is at the top of your bucket list?
A trip to Lake Como with my husband. 
What are some of the greatest lessons you learned from your parents?
The importance of hard work, which I have carried with me throughout my life. 
Favorite Travel Destination?
The Mauna Kea, my happy place.
Favorite historic house museum?
Favorite piece of furniture in your home?
My custom blush sofa with ivory trim
Favorite interior of all time?
Favorite design book(s) you most often turn to for inspiration?
Favorite children's clothing brands?
Favorite Christmas tradition?
Taking my daughter to see the Nutcracker at the San Francisco Ballet.
Favorite piece of advice from your mother?
Always remember to smile.