Lauren Fornes is a favorite of ours on Instagram and an absolute delight! Her beautifully curated feed features timeless interiors, style icons, her darling littles running around the house, and our favorite Saturday morning picture book club. Lauren currently lives outside of Boston where she spends her time caring for her four children, editing her lifestyle blog and developing her first children's book; Magic Eyes. She began her career in luxury marketing and took an extended break from the corporate world when her son went blind. Once her son's health stabilized, Lauren dedicated herself to "seeing for two" as an interior decorator, children's book author and advocate for universal design and inclusion. We sat down with Lauren to talk about what Living Beautifully means to her, where she most often turns to for inspiration, how she makes everyday feel special at home, and more.
Where did you grow up and how has your past shaped your design aesthetic?
As a fifth generation Texan, I grew up believing that architecture should be classic, sofas comfortable, linens monogrammed, lights dimmed, guests spoiled and green gardens, year-round. These principles are ingrained in me, even the green garden bit…despite now living in New England.
How would you describe your style?
Authentic, classic, beautiful, meaningful and practical. For me, this is luxury. Every object in our home and most of what I wear has a story, reflects our heritage and embodies our family values.
Where do you turn to for inspiration?
My children, their art, Instagram, fashion, books, flowers, trees… anywhere there's light, I can find inspiration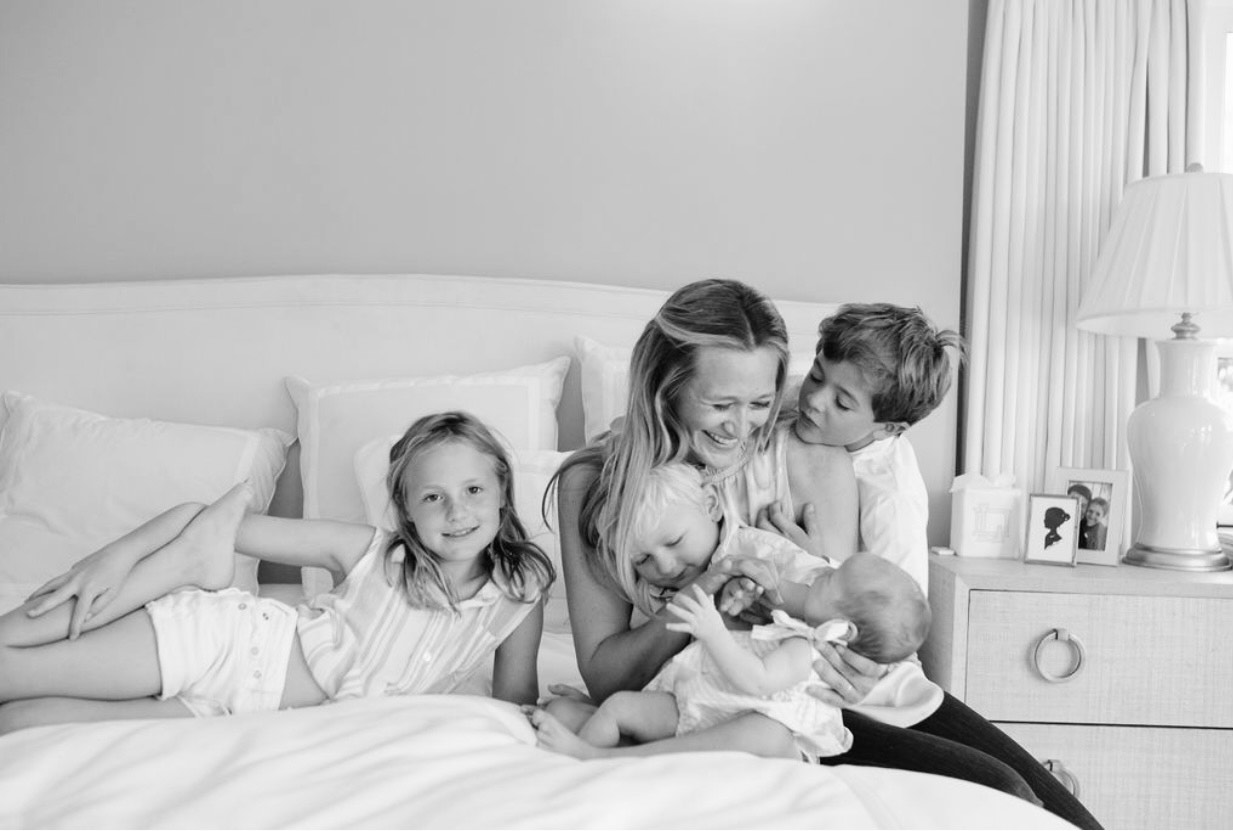 Which decorators from the past do you most often turn to for inspiration?
Billy Baldwin, John Fowler, Albert Hadley, Mark Hampton, Renzo Mongiardino, Sister Parish, Geoffrey Bennison and Elsie de Wolfe, among others.
If you could hire any designer from the past to decorate your home, who would it be?
Hubert de Givenchy. He wasn't an interior designer but never mind that.
Who are some of your style icons?
There are so many! My daughter, my mother, Jayne Wrightsman, Oscar and Annette de la Renta, Bunny Mellon, Carolyn Bessette-Kennedy, Aerin Lauder, Charlotte Moss, Lee Radziwill, Mark D. Sikes, Pauline de Rothschild, Carolyne Roehm, Coco Chanel, Princess Diana, Mona von Bismarck, Carolina Herrera, Marella Agnelli, Marina Rust, Lee Radziwill, Ralph Lauren, Deeda Blair, Hubert de Givenchy, Tory Burch, The LSD, and Grace Kelly to name a few… But if I could only pick one, Jacqueline Kennedy.
What are some of your wardrobe staples?
Veronica Beard jeans with a raw hem, Chanel flats, Tuckernuck sunnies, my watch, wedding band and often a bracelet made by one of my littles.
On cooler days, I add a layer from Ralph Lauren, Herno or Gorsuch, and on warmer days, I opt for breezy, midi dresses.
What are some of your indispensable items when entertaining and how do you ensure a memorable dinner party?
First and foremost, interesting guests. After that, fresh flowers, flattering lighting, a good playlist, a stocked bar, an unexpected touch and a parting gift.
What tabletop items do you invest in, and save on?
Invest in crockery. Save on dinner napkins.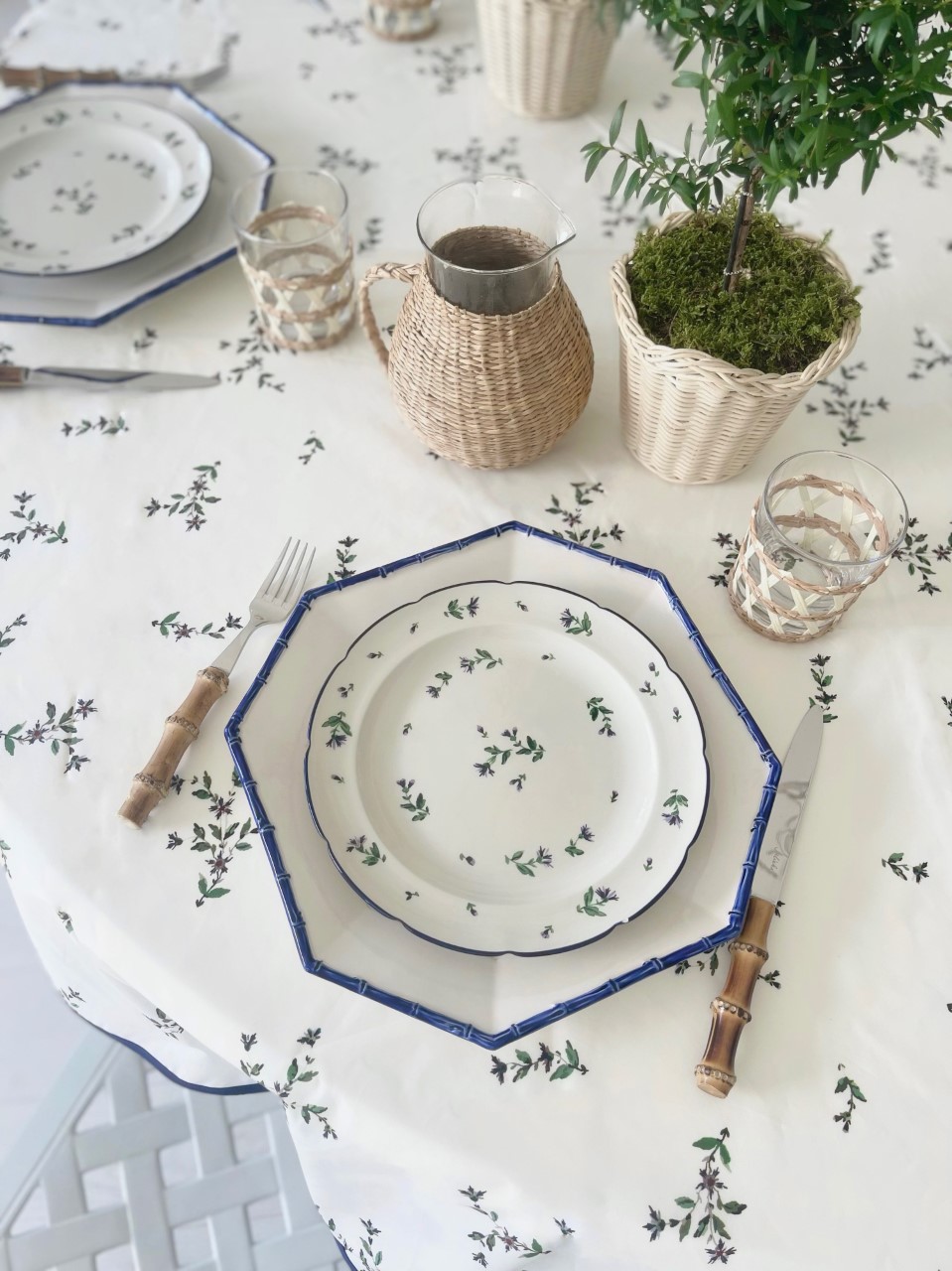 If you could invite any three individuals from the past, who would they be and what would you serve for dinner?
Estée Lauder for business advice, Jacqueline Kennedy for life advice (and to see what she wears), and my grandmother for one more hug. I'd serve William Poll potato chips with caviar…salty and delicious, so everyone is thirsty and over shares.
What do you love most about summers spent in Nantucket?
Early morning walks with my husband and late night beach bonfires with family and friends.
What does living beautifully mean to you?What does living beautifully mean to you?
Living beautifully is spending time with the people I love in environments that inspire, whether that's a mountaintop in Montana, a beach on Nantucket or a sofa in our living room.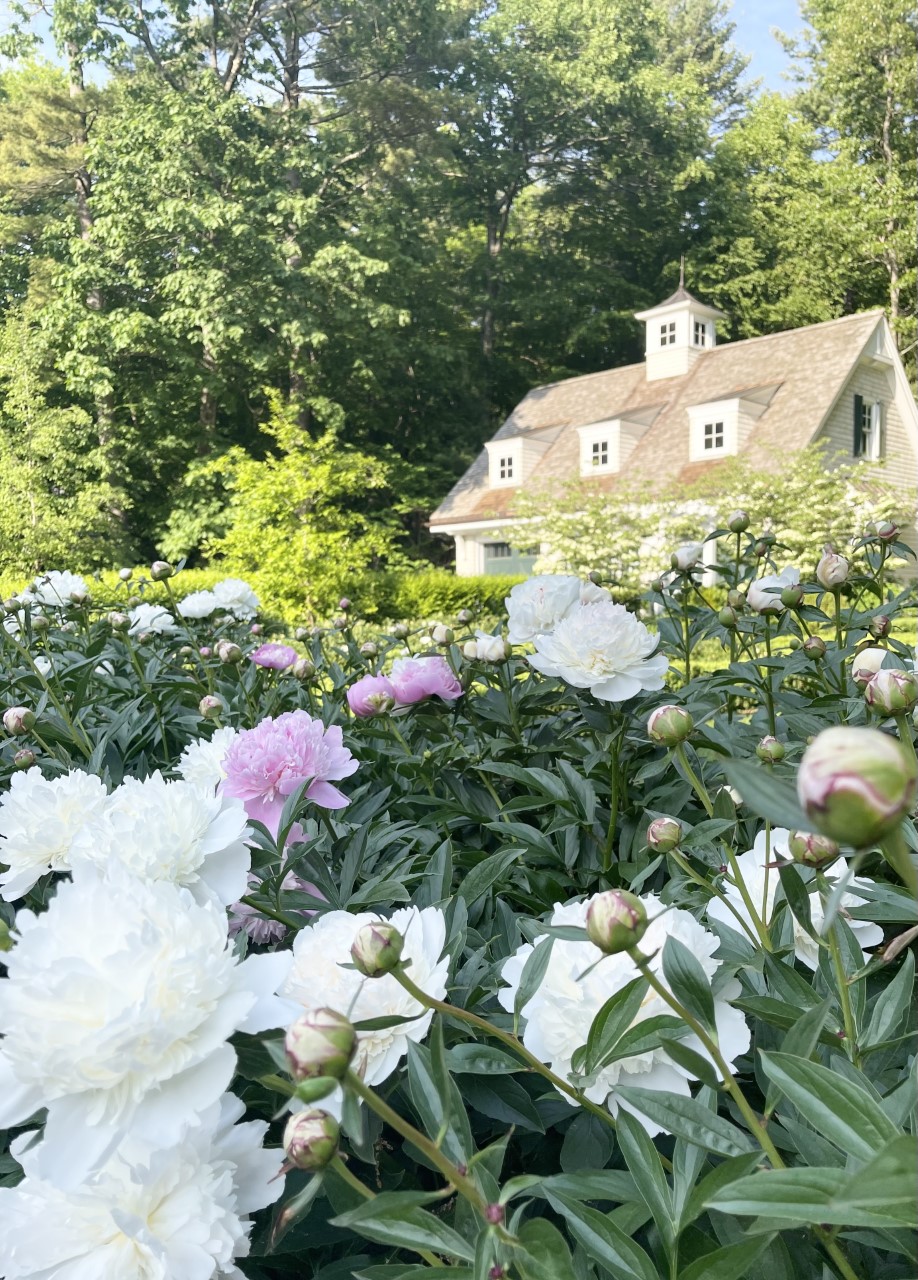 How do you make every day feel special in your home?
Time is the ultimate luxury. This feels even more true with a big family. So, I try to get one on one time with my husband, each of our children and by myself every day. It doesn't always happen, and it's rarely long enough… but we try.
What is your typical morning routine?
5.00 am Review my schedule, respond to urgent email, workout in the basement on days I don't have tennis.
5.30 am Make up my bed and journal or skim Instagram.
5.45 am Coffee in my Anna Weatherly mug, ideally with my husband and before the littles wake.
6.00 am Get littles ready for school.
7.00 am School runs. With four littles in four schools, this takes a while. So, we listen to a lot of podcasts, including Founders, Business of Home, GOOP, How'd She Do That? or The Style Files. I especially love the mornings we stop to grab a palmier and matcha latte from Tatte!
8.30 am Make calls or brainstorm ideas on the drive home.
9.00 am Play tennis or get to work, depending on the day.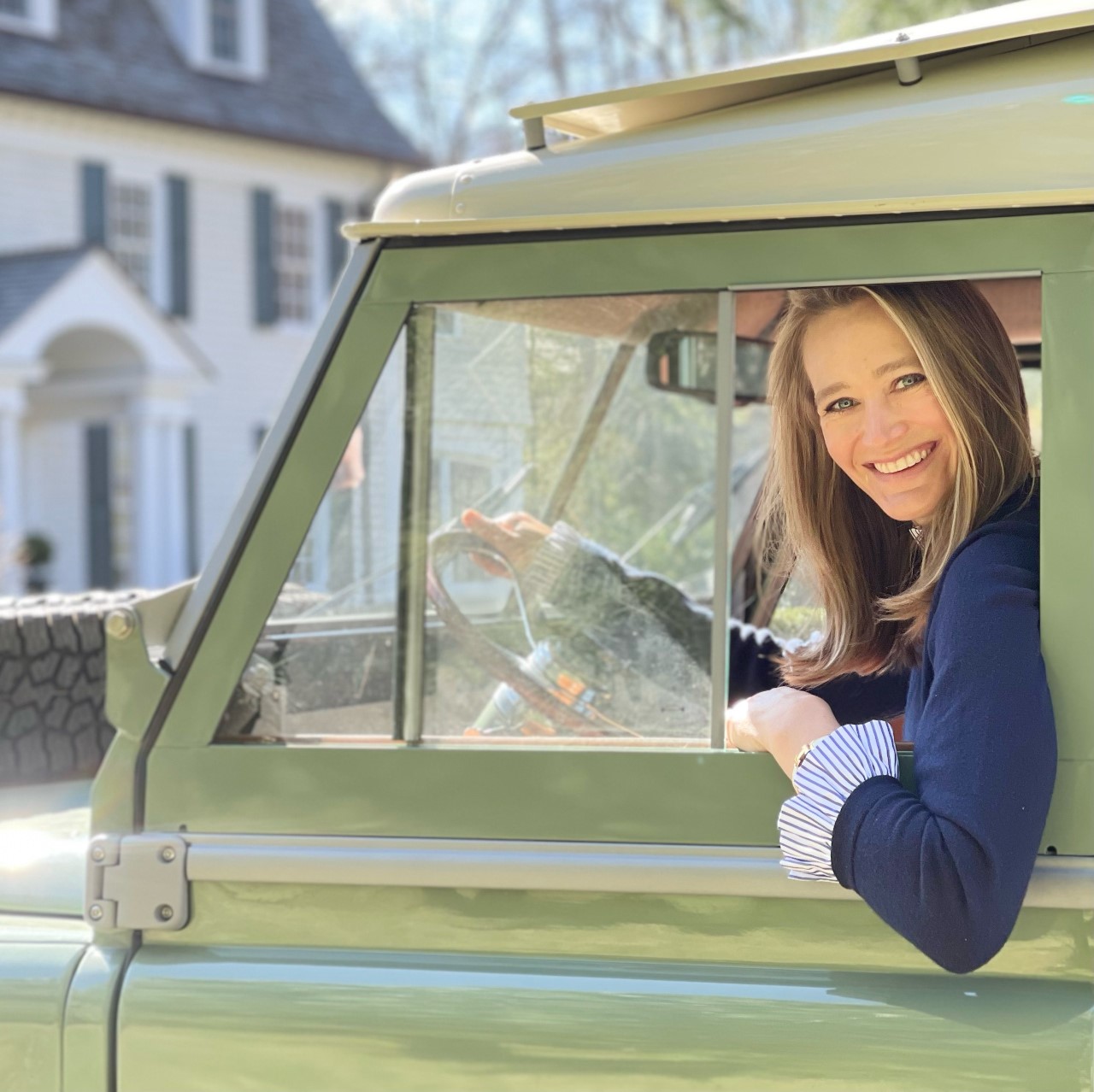 How do you like to unwind after a busy day?
A glass of wine and a coffee table book in the bath… alone.
While traveling, are there any objects you enjoy collecting?
Sentimental gifts for my family, small works of art and vintage tabletop finds.
What is at the top of your bucket list?
Paris with my daughter. Our trip got canceled during the pandemic, we are eager to rebook.
Are there any exciting projects that you're working on? What can we expect to see from you in the near future?
Yes, Magic Eyes – my first children's book! It's an uplifting story about a blind boy, who discovers pictures in the clouds. One of my sons is blind, so I didn't have to look far for inspiration. The whimsical illustrations are by a brilliant artist named Meredith Hanson, who has become a dear friend. Proceeds from the book benefit Perkins School for the Blind, a global leader in blindness research, education and innovation.
What are some of the greatest lessons you learned from your parents?
My dad constantly encouraged me to find a passion, work hard, learn keyboard shortcuts and always put family first. My mom has incredible style and is a magnet for adventure. She taught me to elevate the everyday and encouraged me to travel, explore but also to see familiar sights with fresh eyes.
Favorite Travel Destination?
Favorite historic house museum?
Favorite shop(s) in Nantucket?
Erica Wilson, Erin Hielle, Serenella, Wheat, Olivela and Veronica Beard for chic clothes.
John Rugge, Antiques Depot, Lynda Willauer, Janice Aldridge and Rafael Osona for antiques.
Atlantic Nantucket and Center Point for host gifts and tabletop.
Mitchell's and Bookworks for books and treats for houseguests.
The Sconet Market for homemade granola.
PeachTree and Pinwheels for children's clothes. Murray's Toggery for Nantucket reds.
The Sunken Ship for kid birthday gifts and miscellaneous sports equipment.
TownPool and Force Five for their secret candy rooms.
And finally, I can't go into town without popping into Flowers on Chestnut for a myrtle topiary, cobblestones (iykyk) or whatever is in season.
Favorite piece of furniture in your home?
Probably the tiger sofa in our family room. It's upholstered in Cowtan & Tout Rajah, ridiculously comfortable and our family's gathering spot. I could never part with it. My favorite memories are woven into its fibers.
I don't wear perfume, but I've used Vintner's Daughter for years. The scent is delicate and spa-like without giving me a headache.
Favorite wallpaper pattern?
Favorite interior of all time?
All three of Hubert de Givenchy's homes, including his Parisian apartment, Le Jonchet and Clos Fiorentina. I could move in without changing a thing.
Favorite design book(s) you most often turn to for inspiration?
Favorite family tradition?
Summer and Thanksgiving on Nantucket.
Favorite piece of advice from your mother?