Martina Mondadori is the Founder and Editor-in-Chief of Cabana Magazine; the interiors and decorative arts publication that has morphed from a biannual magazine into a lifestyle world filled with treasures sourced from artisans across the globe. Mondadori may be Italian by birth, however it's the German word, 'gemütlich', that epitomizes her raison d'être, encompassing both the world of Cabana and the impetus for returning to her childhood home in Milan, moments before the pandemic unravelled. There isn't a direct English translation, however the word conveys an inviting feeling of warmth, friendliness, and, most importantly for Mondadori, cosiness. Having grown up in a worldly atmospheric Milanese apartment decorated by her mother's close friend; Renzo Mongiardino (one of the most important Italian decorators of the twentieth century), Martina developed a curatorial eye for decoration at a young age. Her home in Milan which she shares with her three children and partner; Ashley Hicks, is as beautifully curated as Cabana – and at the heart of both are a love of, and appreciation for, craft. 
Representing the fourth generation of the Mondadori publishing family, Martina worked in publishing and luxury branding before launching Cabana in 2014. Mondadori spent much of her childhood travelling throughout Europe and the Middle East, exploring antiques fairs and flea markets with her father; Leonardo Mondadori, sparking her love of travel and reverence for artistry and craftsmanship -all of which underpin Cabana and Casa Cabana; Mondadori's attentively curated homeware collections hand-crafted by artisans around the world. The series of bold coloured home products is a favorite at Maison Carlyle, particularly its most recent suite of ceramics, table linens, and stemware designed in homage to The Benaki Museum.
Martina is also the author of four wonderful books; Renzo Mongiardino: A Painterly Vision, Cabana Anthology, Casa Cabana and YSL Lexicon.
We couldn't be more delighted to sit down with one of our favorite editors, whose style we adore, to chat about what living beautifully means to her, and more! 
Where did you grow up and how has your past shaped your design aesthetic?
I grew up in Milan, where Renzo Mongiardino was a great early influence on my design aesthetic. Traveling with my dad also allowed me to dream from a young age.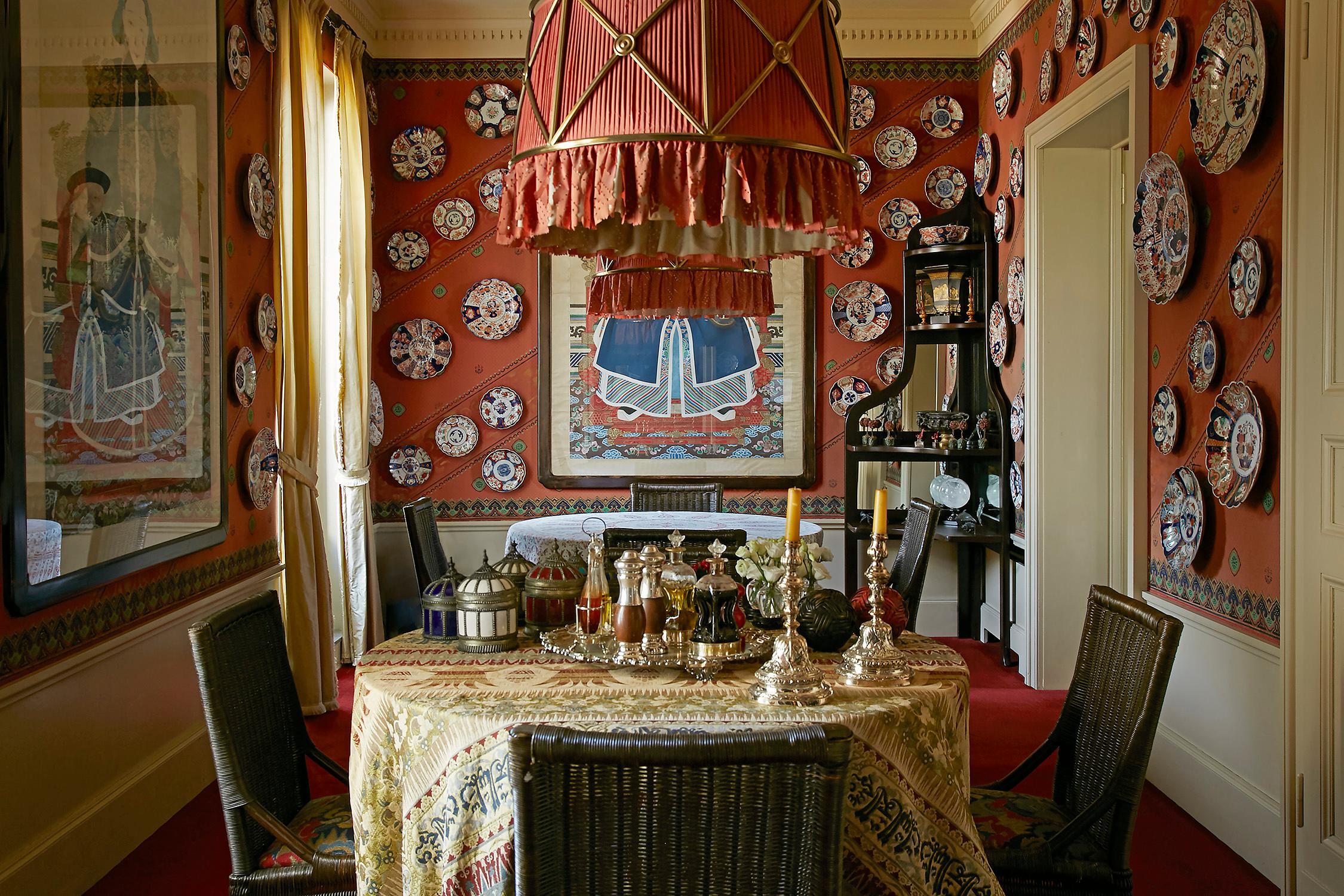 How would you describe your personal style?
Loulou de la Falaise meets Jackie Onassis.
Who are some of your style icons?
Loulou de la Falaise and Jackie Onassis.
How did you start your company and what do you love most about what you do?
I started Cabana as a way to connect with history, design, culture and craftsmanship. These things are the main drivers of my passion.
Where do you turn to for inspiration?
Travel, museums and flea markets are invaluable sources of ideas.
What would your dream project be?
A physical Cabana space – stay tuned!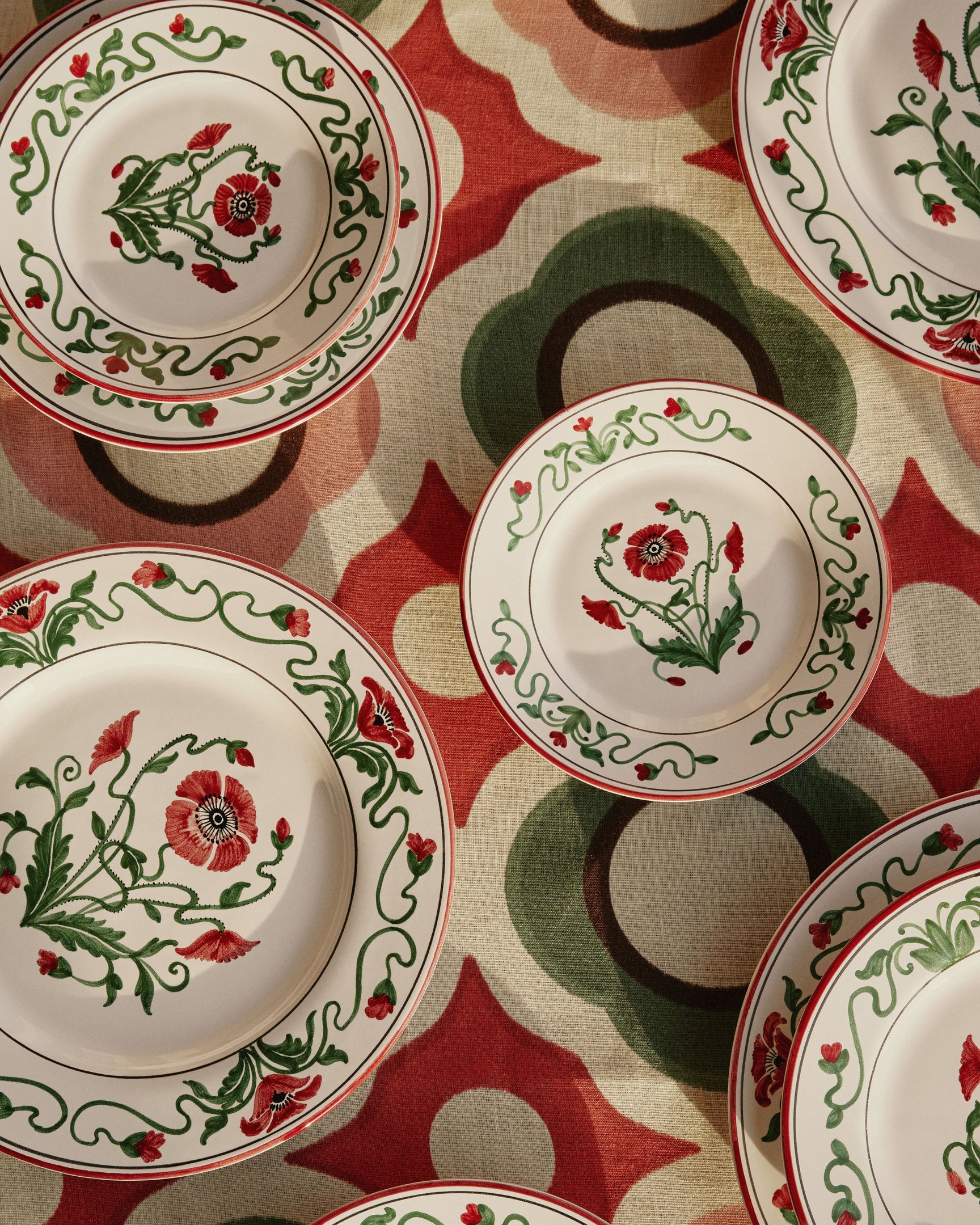 Which decorators from the past do you most often turn to for inspiration?
Renzo Mongiardino, Geoffrey Bennison, and Bill Willis.
If you could hire any decorator and/or architect from the past to design your home, who would it/they be?
Cy Twombly, as he perfectly mixed ancient and modern, creating impeccably beautiful spaces that were purist yet not self conscious.
What are some of your indispensable items when entertaining and how do you ensure a memorable dinner party?
Indispensable for entertaining are guests who are a mix of all ages and types, the best thing a hostess can do is introduce one to someone wildly different than oneself.
If you could invite any three individuals from the past for dinner, who would they be?
Coco Chanel, Philip Sassoon, and Yves Saint Laurent.
What does living beautifully mean to you?
Finding the simple pleasure in everyday beauty.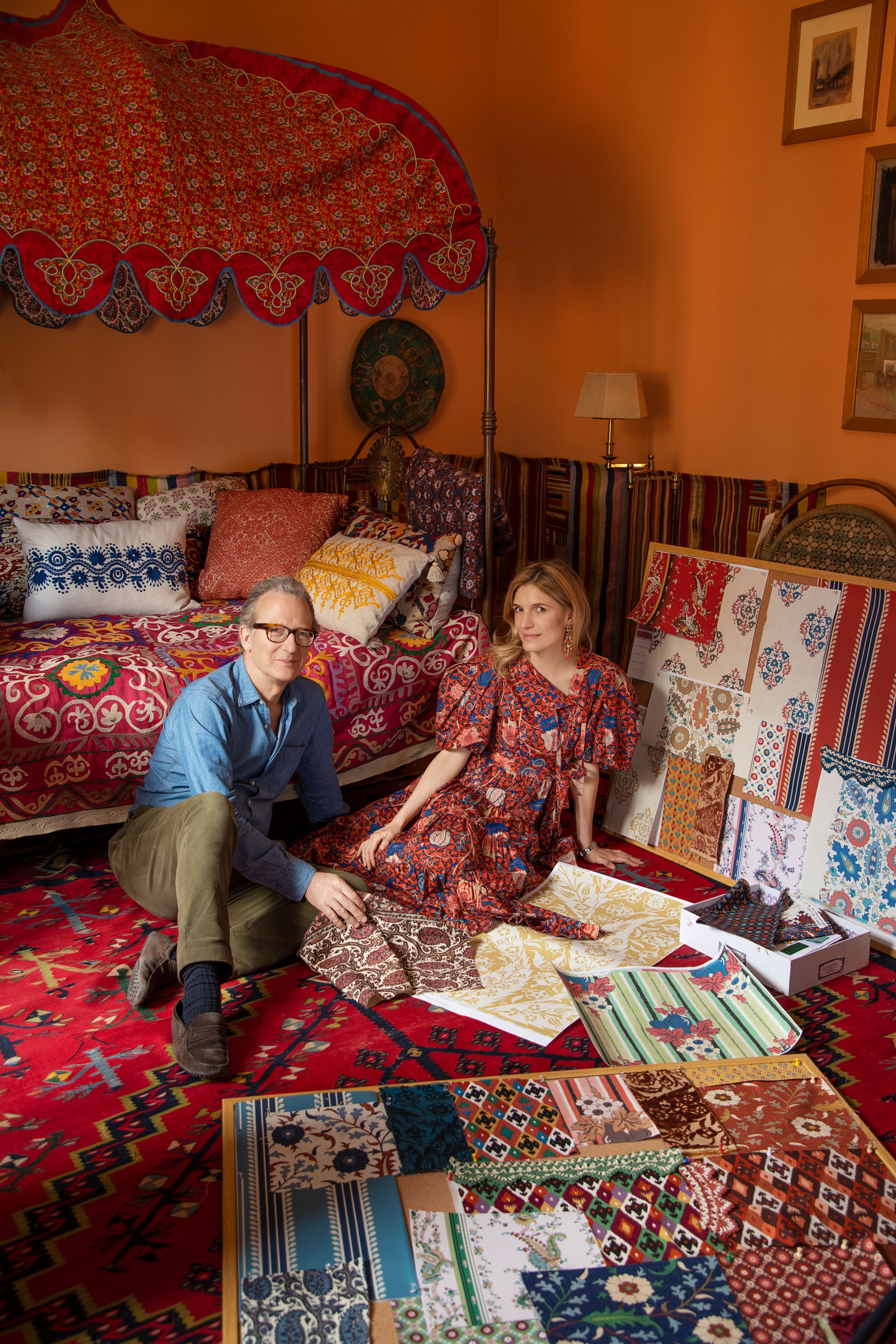 How do you make every day feel special in your home?
What is your typical morning routine?
I wake up very early and work out before the kids get up, and then it's all very hectic until drop-off. A good cappuccino is my reward!
How do you like to unwind after a busy day?
I love to sit on the sofa with a glass of red wine, and a good tv series.
What do you love most about living in Milan?
One has the feeling of living in a city that is in its moment -it's a happening city with lots of new creative energy.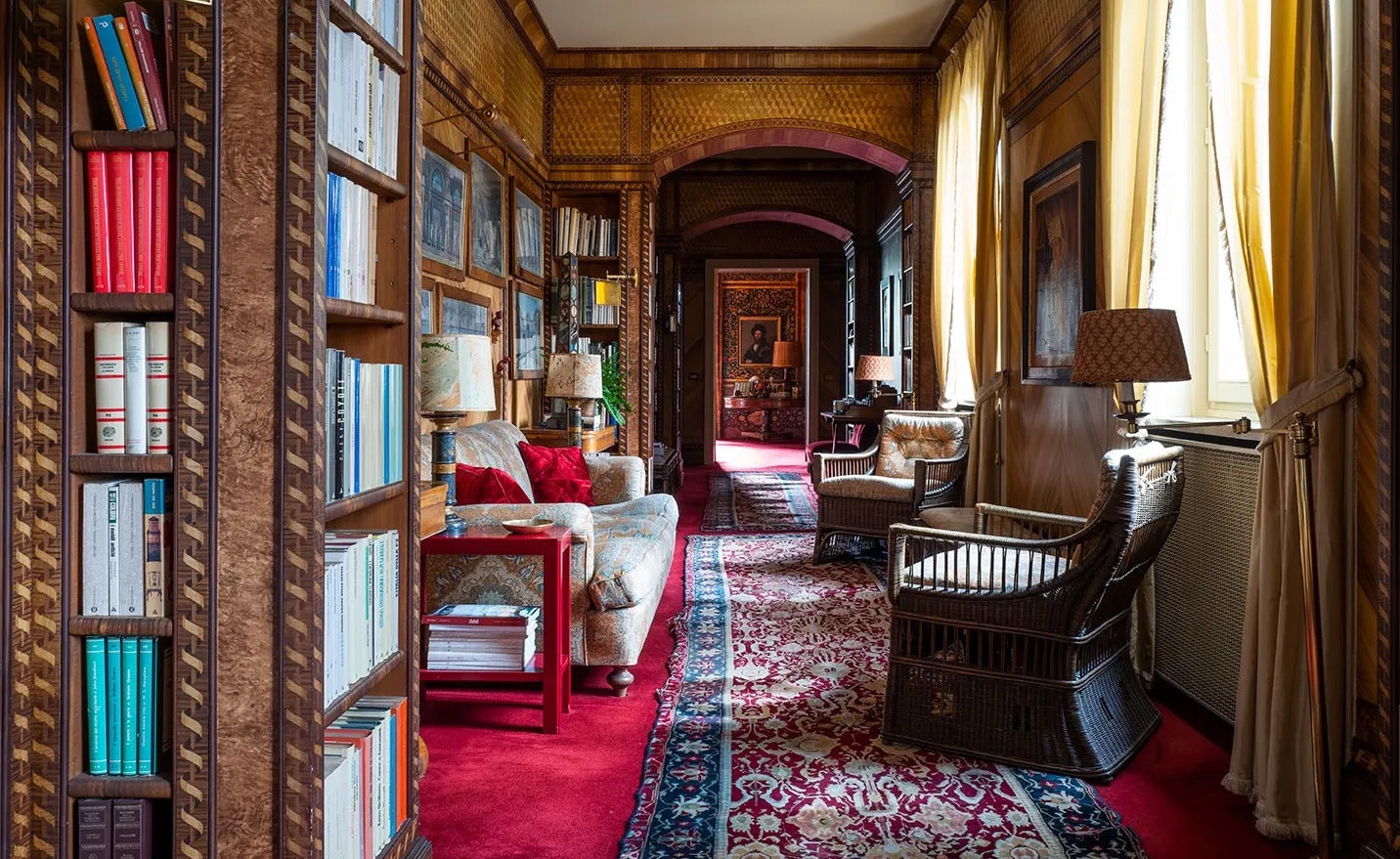 While traveling, are there any objects you enjoy collecting?
I always collect fabrics and ceramics -craft instantly connects you with the place you are in.
What is at the top of your bucket list?
What are some of the greatest lessons you learned from your parents?
Dream big and stay humble.
What can we expect to see from Cabana in the near future?
Excellence, inspiration, and evolution!
Favorite Travel Destination?
Favorite historic house museum?
Favorite interior of all time?
Mongiardino's rooms for Baron Hans Heinrich Thyssen-Bornemisza at Daylesford.
Now! We should always look forward, and I feel surrounded by a great amount of creativity.
Favorite piece of furniture in your home?
A Chinese chest found in Tetbury England,
Favorite design book(s) you most often turn to for inspiration?
Favorite movie(s) every design lover should watch at least once?
Favorite restaurants in Milan?
Favorite family tradition?
During Christmas we all decorate the tree together with decorations that have been in the family since I was a child. For each of my children we kept a pair of baby shoes which we use as tree decorations!
Favorite piece of advice from your mother?
Keep the quality very high of whatever you do or wear. Also, that for a woman independence is everything