Paloma Contreras is an award-winning interior designer, tastemaker and author based in Houston, Texas. Known for her modern take on traditional style, Paloma's design sensibility gravitates towards classic silhouettes and timeless pieces paired with a touch of glamour and an infusion of color. Since launching her eponymous design firm in 2013, Paloma has developed a reputation for designing beautiful interiors in a broad range of styles, executed in a polished, refined, and effortless manner. Her interiors are at once timeless, yet fresh, as illustrated by her iconic garden-facing sunroom at the 2022 Kips Bay Decorator Show House in Palm Beach. 
As a member of Elle Decor's prestigious "A-List" and Luxe Magazine's "Gold List", Paloma's work is frequently featured in numerous leading publications including Architectural Digest, Elle Decor, House Beautiful, Vogue, Better Homes & Gardens, The New York Times, The Washington Post, and the Wall Street Journal, to name a few. Her first book, Dream Design Live (a favorite at Maison Carlyle) was published by Abrams in 2018, with a second underway (The New Classic Home: Modern Meets Traditional Style), and expected to release this Fall. 
Paloma has honed her distinct eye for style over more than a decade in the design industry, and a lifetime of appreciating beauty in all of its various forms, starting with her former blog; La Dolce Vita. In March 2020, Paloma took her much adored Style Files column a step further, and debuted her wonderful podcast; The Style Files: Conversations with Creatives (another favorite at Maison Carlyle), offering inspiring conversations with some of the greatest trailblazers in the design industry. Paloma also runs the loveliest curated shop, Paloma & Co, and recently launched a lighting collection with Visual Comfort & Co as well as a natural stone line with Aria Stone Gallery. 
We couldn't be more delighted to sit down with one of our favorite tastemakers, whose kindness and passion for design show us all what it means to live beautifully.
Where did you grow up and how has your past shaped your design aesthetic?
I am a native Houstonian. Living here, I had a great appreciation for Southern traditions—rolling lawns, Georgian and Greek revival architecture, and hundred-year-old oak trees. Houston is also incredibly dynamic and diverse. Compared to much of the country, it is a young city, so there is an interesting, creative energy here. It feels like anything is possible.
How would you describe your style?
My style is a modern take on traditional style. I gravitate towards classic silhouettes and timeless pieces paired with a touch of glamour and an infusion of mindful color and pattern.
Who are some of your style icons?
Lauren Santo Domingo, Lee Radziwill, Carolyn Bessette-Kennedy, Hubert de Givenchy, Daniel Romualdez, and Michele Bonan to scratch the surface. There are so many!
How did you start your company and what do you love most about what you do?
 I started Paloma Contreras Design in 2013, so we are celebrating our 10th anniversary this year! It is crazy to think about how far we have come. We are working on amazing projects all around the country and I am working on some new product collections as well as my second book which will be published by Abrams in September. My curated retail concept, Paloma & Co opened its doors in 2019. I feel incredibly fortunate to not only get to express my creativity in a variety of ways, but that I also get to work with so many amazing people each day, from our wonderful clients to our fabulous team and all of our amazing workrooms. Fostering relationships with my clients is one of the best parts of the job. Designing someone's home is a very intimate endeavor, so it is fantastic when we develop long-standing relationships with our clients. I am currently working on a fifth project for a client and a third for another. That is the highest praise I could ever ask for.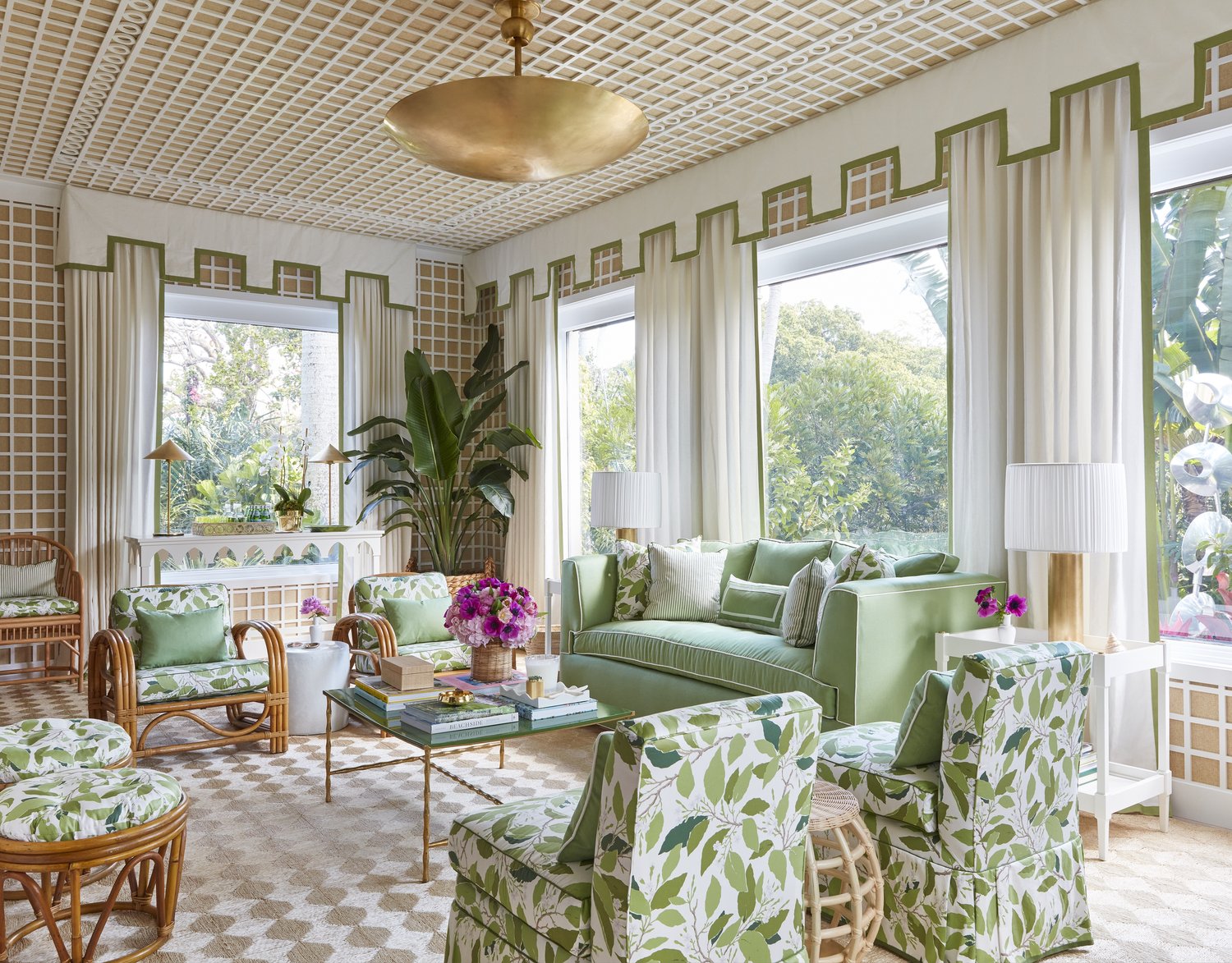 Where do you turn to for inspiration when you begin a new project?
So many places! The location and architectural style are a big factor. From there, I might find inspiration in old design books, on Pinterest or Instagram, or a design element like a great color or textile might be the impetus for the design of an entire space.
What would your dream project be?
I would love to design a boutique hotel. I travel a lot, so I've seen the good, the bad, and the ugly. I'd love to be able to not only design the public spaces and rooms in a hotel, but to also be instrumental in the guest experience. There are so many factors that go into a fabulous hotel experience and many of them are a consequence of the design—from the materials and color palette, to the lighting, to the scent of the candles burning and the music playing. Michele Bonan and Kit Kemp are masters at this.
Which decorators from the past do you most often turn to for inspiration?
Billy Baldwin, Frances Elkins, Albert Hadley, David Hicks, Madeleine de Castaing.
If you could hire any designer from the past to decorate your home, who would it be?
I would hire David Adler to design the architecture and his sister Frances Elkins to design the interiors.
What are some of your indispensable items when entertaining and how do you ensure a memorable dinner party?
Beautiful flowers, candlelight, and a great playlist.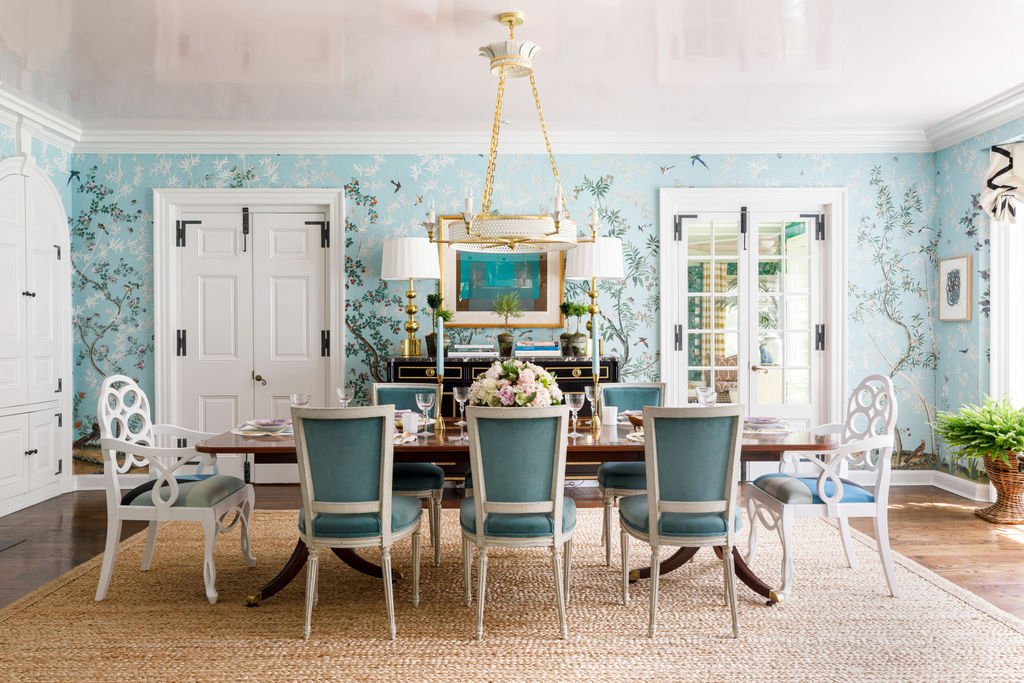 If you could invite any three individuals from the past, who would they be and what would you serve for dinner?
Jackie Kennedy, Princess Diana, and Billy Baldwin—I'd serve something simple, yet elegant like Capellini with Caviar.
What does living beautifully mean to you?
Living beautifully means being true to yourself and being comfortable in your environment. It means having the people you love by your side and surrounding yourself with things that are truly special to you.
How do you make every day feel special in your home?
I have a 19-month-old daughter, so the most important thing is spending time together. I also love having fresh flowers at home, which Margot has learned to appreciate at her young age.
What is your typical morning routine? I
I wake up at 6:30, get in the shower, and put on my makeup. Meanwhile, my husband, Fabian gets up with Margot. Once I've applied my makeup, I'll head downstairs for coffee and have some quality time with Margot reading, playing, and cuddling. Once our nanny arrives around 8:15, I head back upstairs, blow-dry my hair and get dressed and then it's out the door by around 8:50 and to the office by 9:00
How do you like to unwind after a busy day?
These days, I get so excited to head home in the afternoons and give Margot a huge hug as soon as I see her. She is at a very cute age and is so much fun to be with right now. Once we put her down for bed around 7:30, Fabian and I will have dinner which is often accompanied by a glass of wine.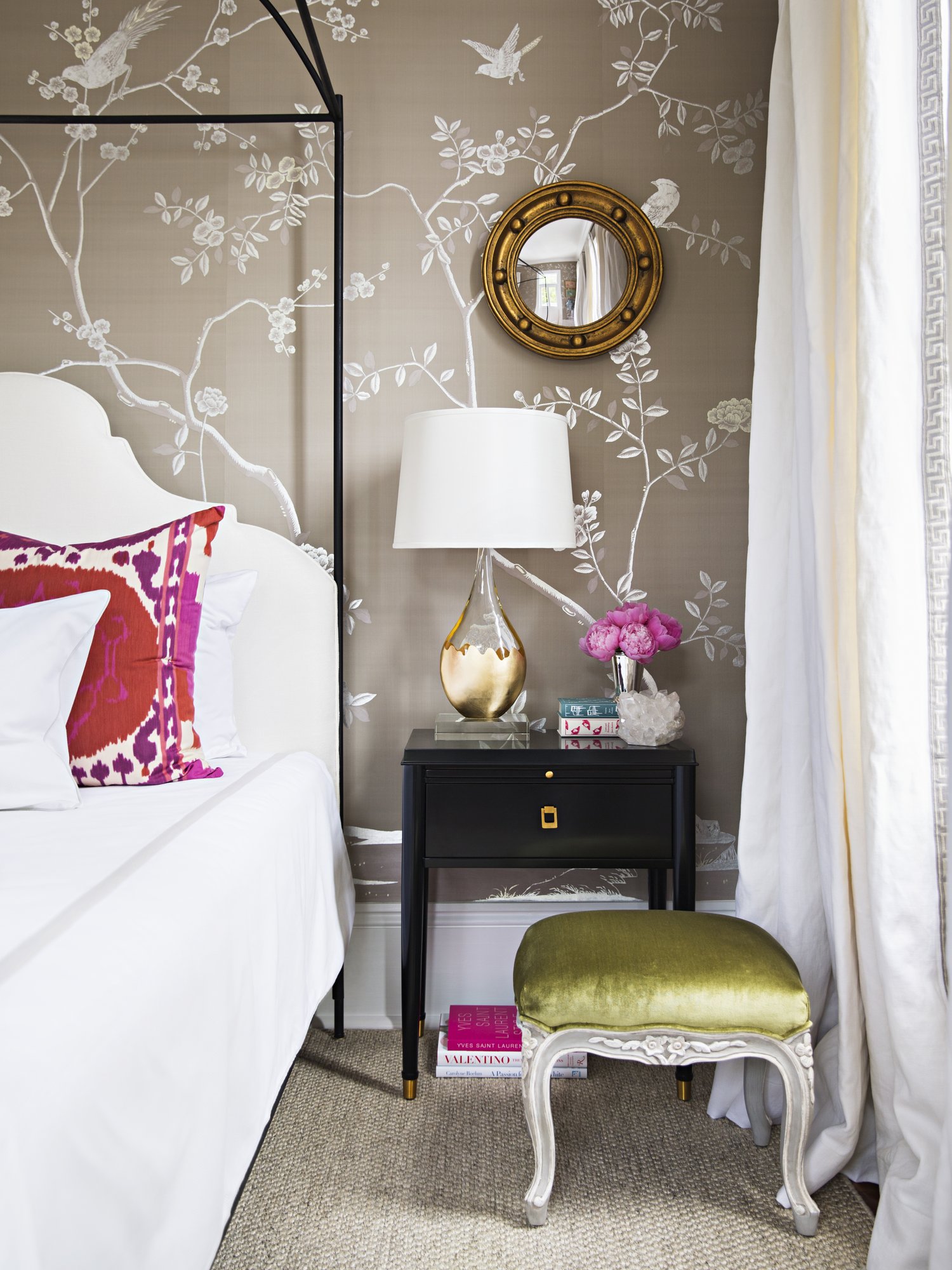 What do you love most about living in Houston?
I love being near family and having world-class museums and restaurants right in our neighborhood.
While traveling, are there any objects you enjoy collecting?
Art and matchbooks from restaurants
What is at the top of your bucket list?
It's all travel-related—a summer abroad in Provence; traveling through the Amalfi Coast; Tuscany, Seville, the Cotswolds, Tokyo.
What are some of the greatest lessons you learned from your parents?
My parents imparted their work ethic in me. They also taught me to be kind and generous with others and to leave each place better than you found it.
What can we expect to see from Paloma Contreras Design in the near future?
My second book, The New Classic Home will be published in September. I am very excited to share the beautiful projects in this book. I also have more lighting designs launching with Visual Comfort in April and am working on a very exciting collection with one of my favorite textile brands.
Favorite Travel Destination?
Le Marché aux Puces and Le Bon Marché
FAVORITE HISTORIC HOUSE MUSEUM?
Favorite interior of all time?
The Garden Room at Winfield House—beautiful, timeless, and absolutely ravishing every time I see it.
I would say now because we can take from the past and mix to our heart's content. That said, I would love to step back into 18th century France for a day.
Favorite piece of furniture in your home?
A 19th century Louis XVI commode with the most beautiful inlay. It was the first antique I ever purchased, and I love it to this day.
Favorite design book(s) you most often turn to for inspiration?
Favorite movie(s) every design lover should watch at least once?
Auntie Mame—not only is the movie completely joyous, it is very fun to see all of the iterations of her apartment over the years. The interiors in High Society (the Grace Kelly version) and How to Marry a Millionaire are also fabulous.
My favorite candle or a bottle of wine
Favorite family tradition?
Caviar and champagne on Christmas Day, and a fun gift exchange
Favorite piece of advice from your mother?